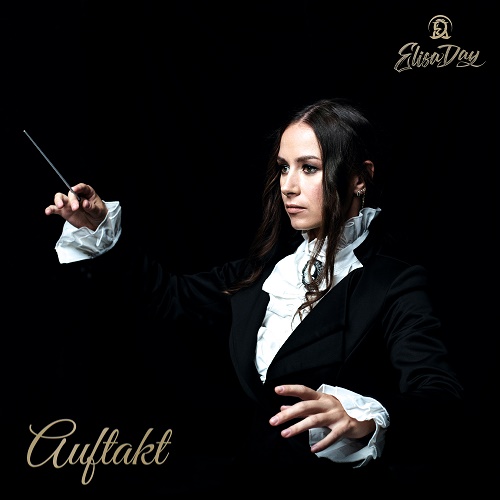 ELISA DAY
Titel: AUFTAKT (EP)
Spieldauer: 24:41 Minuten
Mit "Auftakt" präsentiert die russische Symphonic Metal-Band ELISA DAY ihre dritte EP nach "Find The Answer" (2014) und "Never Be The Same" (2017). Zudem ist dies der erste Output mit der neuen Sängerin Lubov Antropova.
Das Quintett aus St. Petersburg gibt an, ihren ohnehin symphonischen Sound im Vergleich zu den vorigen Outputs um noch mehr epische und cinematische Elemente ergänzt zu haben. Und tatsächlich wird hier aus allen Rohren gefeuert, die Arrangements sind bombastisch und die Orchestrierungen üppig.
Und direkt mit dem Opener 'Inner War' ist dem Fünfer ein echter Ohrwurm mit packendem Refrain gelungen, der einem nicht mehr aus dem Gedächtnis will und dessen orchestrale Parts auch in einem Soundtrack ihren Platz fänden.
Die folgenden 'Fire Or Ice' und 'Poison Ring' fallen dagegen in Sachen Eingängigkeit und Qualität ein wenig ab, sind aber immer noch richtig gute Kompositionen, bei denen vor allem die Bläserparts und die feinen Vocals der Frontfrau überzeugen.
Das abschließende, fast zehnminütige Opus 'Hear Me' ist dann sicherlich der Maintrack des Kurzplayers. Der üppige Sound wird zusätzlich durch aggressive bis melodische männliche Vocals ergänzt und das epische Arrangement kumuliert in einer musicalartigen Duettpassage der sehr guten Art.
Gutklassige EP einer Band mit Potential und Können, aus der vor allem, wenn sie das Niveau des Openers und des Longtracks konservieren und auf Albumlänge präsentieren können, mehr werden kann.
Michael Gaspar vergibt 8 von 10 Punkten