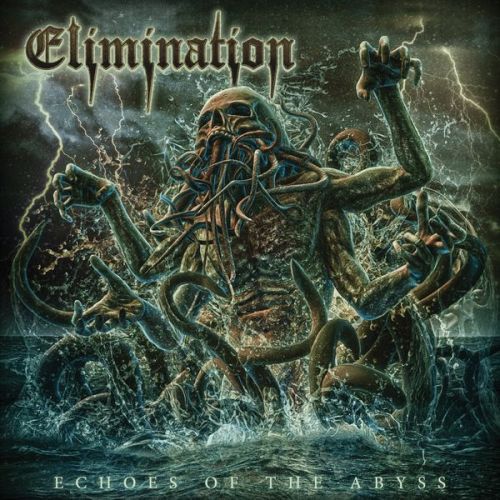 ELIMINATION
Titel: ECHOES OF THE ABYSS
Spieldauer: 42:36 Minuten
Auch wenn das Coverartwork an eine Kapelle wie Alestorm erinnert, haben die Power Thrasher aus Essex namens ELIMINATION nix, aber gar nix mit solcher Art Bands zu tun.
Das Trio bietet auf seinem dritten Langeisen abwechslungsreichen Thrash Metal der ordentlichen Sorte mit einem starken Einschlag traditionellen Metals. Knackige Riffs, Tempowechsel und die rauen Vocals von Basser Neil Stevens ergeben hier ein fettes Gesamtbild.
Besonders zu erwähnen auf "Echoes Of The Abyss" sind hierbei der nach ruhigen Beginn fett riffende Opener 'Disciples Of The Beast' mit seinem hymnischen Mid Tempo Part und seinem melodischen Riff, der ebenfalls hymnische Mid Tempo Brecher 'Price Of Insanity' und der nach akustischen Beginn abwechslungsreiche Long Track 'Infernal', der trotz seiner Länge keine Langeweile auf kommen lässt.
Zwar gehören ELIMINATION (noch) nicht zur absoluten Speerspitze des Power Thrash's, ordentliche Unterhaltung für Thrash affine Zuhörer wird von den Briten aber jedenfalls geboten.
Ludwig Lücker vergibt 7,5 von 10 Punkten