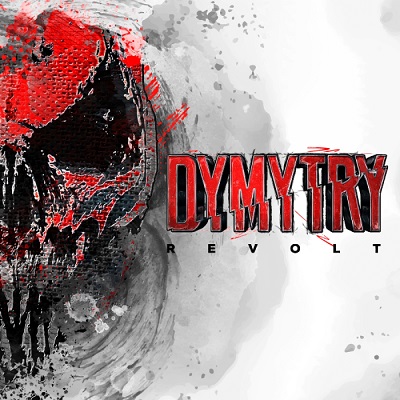 Spieldauer: 48:07 Minuten
Einen ungewöhnlichen Weg beschreitet die in ihrer Heimat sehr bekannte und erfolgreiche, tschechische Modern Metal-Band Dymytry mit ihrem aktuellen Werk "Revolt". Das von Frontmann Protheus in Tschechisch gesungene, sechste Studioalbum "Revolter" (2019) wird als erste DYMYTRY-Scheibe auch in englischer Sprache veröffentlicht. Die ins Englische übersetzten Stücke wurden aus terminlichen Gründen von Neuzugang Alen "A.L." Ljubic eingesungen, so dass nun ganz offiziell zwei Frontmänner zum Lineup des Sixpacks gehören.
Die Band kreiert einen einzigartigen, modernen Sound mit viel Power und Groove, den sie selber als Psy-Core bezeichnet und der nicht zuletzt aufgrund der starken, charismatischen, markanten Stimme stark an Five Finger Death Punch erinnert, auch und vor allem bei einem eher ruhigen Song wie 'Rise And Shine' ist diese Ähnlichkeit kaum zu leugnen.
Ein Großteil der zwölf Songs tönt dann zwar relativ gleichförmig aus den Boxen, aber zum einen sind diese aufgrund ihrer Wucht und Eingängigkeit trotzdem enorm unterhaltsam und kurzweilig. Zum anderen ragen einige von ihnen heraus.
Neben den angesprochenen dynamischen, energetischen Stampfern wie dem Opener und Titelsong 'Revolt', dem druckvollen 'Awaking The Monster' und der grandiosen Vorabsingle 'Chernobyl 2.0' sind da vor allem zwei Kollaborationen zu nennen.
Da ist zum einen das mitreißende, beinahe melodische und gemeinsam mit Gastsänger Joakim Lindbäck Eriksson (Brothers Of Metal) aufgenommene '300' sowie die gelungene Coverversion 'Somebody's Watching Me' des US-amerikanischer R&B-Sängers Rockwell. So wie 1984 ein gewisser Michael Jackson für den Refrain des Songs verantwortlich zeichnete steuert nun Gitarrist Victor Smolski (Ex- Rage, Almanac) ein auffälliges Solo zur Neuauflage bei.
Fazit: starke Langrille voller mordseingängiger Songs und mit perfekter Produktion. Man darf gespannt sein wie es mit DYMYTRY weitergeht, die Aussichten sind bestens.
Michael Gaspar vergibt 7,5 von 10 Punkten