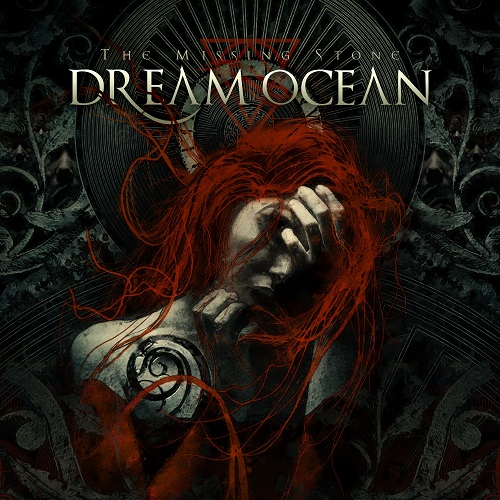 DREAM OCEAN
Titel: THE MISSING STONE
Label: INDEPENDENT RELEASE
Spieldauer: 51:49 Minuten
Eine äußerst erfolgreiche Crowdfunding-Kampagne ermöglichte er deutsch-türkischen Symphonic Metal Band DREAM OCEAN erst die Veröffentlichung ihres nun vorliegenden Zweitlings "The Missing Stone". Das Quartett erschafft modernen Symphonic Metal mit aufwändigen Orchestrierungen, grandiosen Klangwelten und der kraftvollen Stimme von Frontfrau Başak Ylva.
Der leicht verstörende Beginn mit den betörenden Tönen einer Spieluhr lässt allen Horrorfilmfans erst einmal kurz das Blut in den Adern gefrieren. Der kurze Opener 'Nightmare' entwickelt sich dann aber doch "nur" zur orchestral-cineastischen Einleitung für das Folgende. Als da wären Ohrwürmer wie das packende 'Dark Miracles' und die eingängige Vorabsingle 'As I Die', die den Tracks der diversen Marktführer wie Nightwish oder Epica durchaus das Wasser reichen können.
Oder aber wir fahren fort mit dem etwas sperrigen 'Pendulum Of Time' inklusive langem Solo und männlichen Vocals. Besonders auch das etwas andere 'Song To The Ocean', wo die Frontfrau bzw. ihre Stimme sich mit den vom italienischen Violinisten und Komponisten Daniele Boschi beigesteuerten Violinen-Begleitung misst und duelliert.
Nicht zu vergessen der über zehnminütige Haupt- und Kern-Track 'The Missing Stone', der ebenfalls mit tollen Melodien, epischen Arrangements und Orchestrierungen sowie üppigen Chören glänzt, bevor das in türkischer Sprache dargebotene 'Uyan' mit tollen Melodien, Chören und einem langen Solo den Schlusspunkt setzt.
Hochklassiger, kurzweiliger Silberling, den man trotz herausforderndem Stil und langer Spielzeit gerne und problemlos am Stück hört und immer wieder Neues und Überraschendes und richtig, richtig gute Songs im Zehnerpack vorfindet.
Michael Gaspar vergibt 8,5 von 10 Punkten