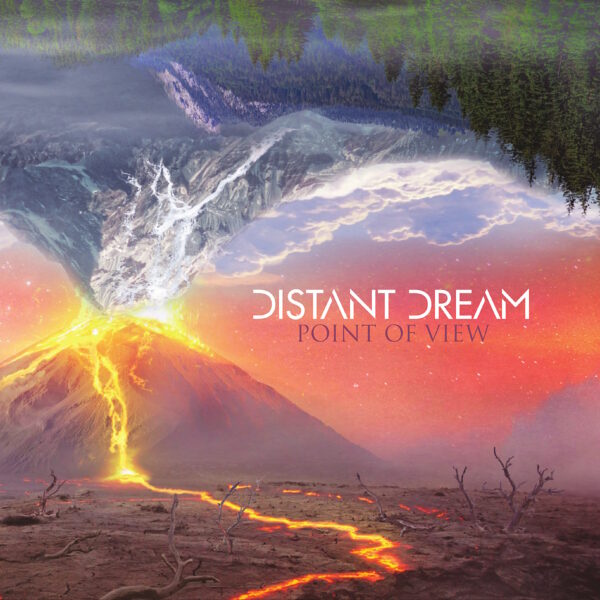 DISTANT DREAM
Titel: POINT OF VIEW
Label: EIGENPRESSUNG / POLEN-IMPORT
Spieldauer: 43:48 Minuten
Die polnische Musikszene hat in den letzten Jahren in verschiedenen Genres immer wieder höchst interessante Bands hervorgebracht. Ähnlich wie Widek haben sich DISTANT DREAM dem Instrumentalgenre verschrieben und verfolgen dabei im Gegensatz zu ihrem mehr im Djent verhafteten Landsmann einen Songwritingansatz, der das verträumt melancholische Riversides mit der dynamischen Gestaltung der mittleren Phase  Long Distance Callings verbindet.
Ähnlich wie die beiden Vorgänger "It All Starts From Pieces" und "Your Own Story" steht das Entwickeln von Stimmungen im Vordergrund auf "Point Of View". Immer wieder beamt das mentale Kino den unterm Kopfhörer verharrenden Konsumenten in Dronenflüge über schroffe Gebirgszüge, die durch allerlei verträumte, von pittoresken Flüssen durchfurchte Täler unterbrochen werden. Die technische Meisterschaft der Musiker steht im Dienst der Songs, auch Stromschnellen werden kontrolliert navigiert ("Havoc"). Dabei entwickelt die Band durchdachte Riffs, die dennoch hochemotional tönen und dabei mitunter gar an gemäßigten Emo-Prog der Sorte Subsignal erinnern ("Vector").
Gastbeiträge von Jake Howsam Lowe, Pierre Daniel, Connor Kaminski sowie Stel Andre untermauern hingegen die Shredding-Ambitionen der Polen, welche jedoch ebenfalls stets im Dienste der Komposition stehen. Mitunter könnte man etwas beherzter und weniger verkopft zu Werke gehen, auch, um offenbar lieb gewonnene Schemata aufzubrechen. Dennoch ist "Point Of View" für Freunde edler, hochwertiger Instrumentalkunst ein Muss.
Patrick Müller vergibt 8 von 10 Punkten