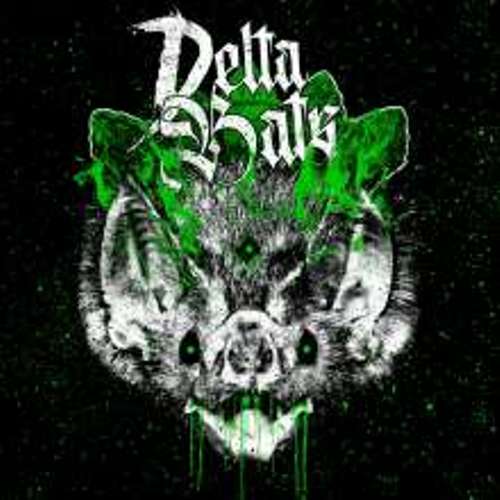 DELTA BATS
Titel: HERE COME THE BATS
Spieldauer: 42:39 Minuten
VÖ: 29.Juli 2022
Ungewöhnlicher Name für eine durchaus ungewöhnliche Band.
Die beiden Brüder im Geiste Toby Fuhrmann und Don Canone, die hinter dem Bandnamen DELTA BATS stehen, geben auf ihrem aktuellen Langeisen jedenfalls ordentlich Gas.
Und ihre knackige Mischung aus Punk, Rock und Heavy Metal, garniert mit den passenden rauen Vocals, sollte jedem Hörer Spass bereiten, dem ein ordentlicher Drive und knackige, aus den Boxen donnernde Energie wichtiger sind als irgendein Skalen-"Gewichse" (pardon, ob meiner unbedachten Ausdrucksweise).
Irgendwie denkt man hier des Öfteren an einen gut dosierten Mix aus Ramones, Motörhead und ZZTop, was nun wahrlich keine schlechten Referenzen sind.
Und Songs wie der treibende, die Scheibe eröffnende Punk Rocker 'Here Come The Bats' mit seinem prägnanten Refrain – der auch der beste Song der Scheibe ist – , der Ramones mäßige Rocker 'Wendy James', das Riff betonte, hymnische 'Cave Of Abraxas', das groovige 'Get On The Buzz' und das eher schleppende 'The Psychedelic Warlords' machen Bock und sorgen dafür, dass sich bei dem geneigten Rocker ein automatischer Bierdurst einstellt.
Eine Scheibe, die Punk-affinen Metallern Spass macht. Prost.
Ludwig Lücker vergibt 7,5 von 10 Punkten