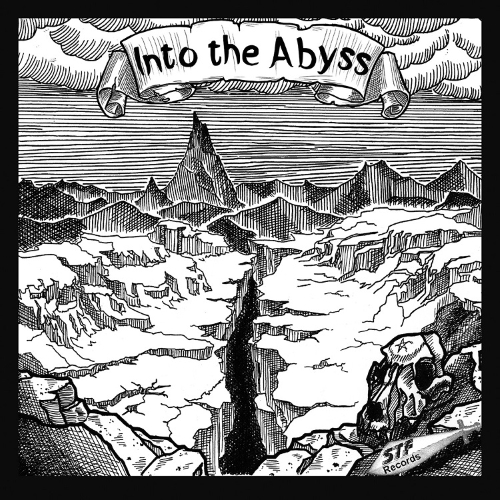 DEFINITION OF INSANITY
Titel: INTO THE ABYSS
Spieldauer: 46:43 Minuten
Es tut mir in der Seele weh. Ernsthaft. Ich möchte das hier nicht tun, allerdings haben sich DEFINITION OF INSANITY nunmal dazu entschieden, ihr Debutalbum zu veröffentlichen und sich somit dem Wettbewerb und der seriösen Kritik auszusetzen. Platten wie "Into The Abyss" hat jeder Rezensent sicher dutzendfach auf seinem Schreibtisch vorgefunden und wurde jedesmal in ein moralisches Dilemma gezwungen.
DEFINITION OF INSANITY sind eine sehr junge Band aus Bremerhaven, sozialisiert mit modernem Metal von Gothic-Rock bis Metalcore. Und alles das wollen sie auch in ihren Songs verarbeiten, bezeichnen das ganze dann ob der Stilvielfalt als Northern Metal, obwohl es in Wirklichkeit wildes, fast unhörbares Durcheinander heißen müsste. Die gesanglichen wie instrumentalen Fähigkeiten sind bisher erst marginal ausgebildet, der Ton in den wackeligen Gitarrensoli singt nicht, er schreit um Hilfe. Die Riffs und Melodien sind sehr, sehr simpel gestrickt, die Arrangements pendeln zwischen unausgereift und überfrachtet. Das Timing und die Produktion… ach vergessen wir das. Aber ganz sicher steckt wahnsinnig viel Herzblut in der Angelegenheit und das eigentliche Problem ist, dass die Einzigen, die bisher eine Meinung zu ihrer Musik abgegeben haben, ihre besten Freunde waren. Und die finden alles toll und klopfen volle Kanne Schultern. Also stürzt man sich voller Enthusiasmus in die Produktion der ersten eigenen CD, und das ca. 5 Jahre zu früh. Und dann findet sich sogar eine Plattenfirma, die die Scheibe auch noch, ganz offensichtlich ungehört, veröffentlicht. Heraus kommt dann so etwas wie "Into The Abyss", wo es dann nicht einmal geschafft wird, den Bandnamen auf das Frontcover zu schreiben (nicht ganz unwichtig bei einem Debutalbum), aber immerhin steht der Name der Plattenfirma mit drauf.
Ein letztes, tatsächlich gut gemeintes, Wort an DEFINITION OF INSANITY: Die Freiexemplare für Eure Freunde und Familien sind verteilt. Seht zu, dass der Rest nicht an die Öffentlichkeit gelangt. Geht stattdessen für weitere 3 Jahre in den Proberaum und versucht es dann noch einmal.
Dirk Eckhard vergibt keine Bewertung