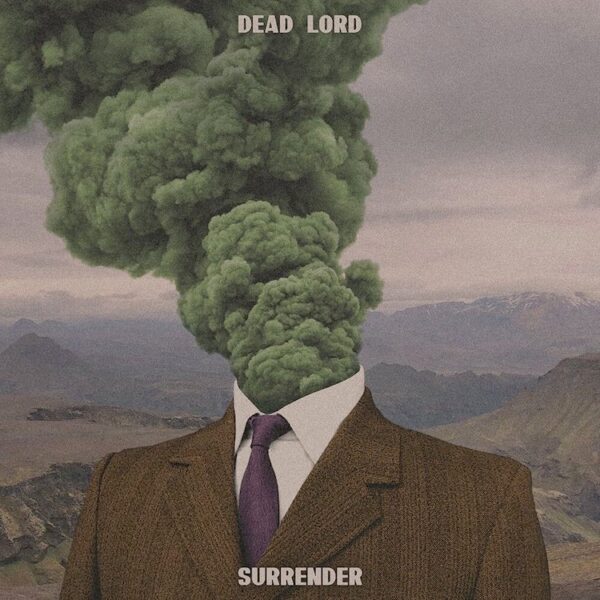 DEAD LORD
Titel: SURRENDER
Label: CENTURY MEDIA / SONY
Spieldauer: 41:14 Minuten
Früher hieß es "Never Surrender", heutzutage zeigt der Rocker seine zarte Seite und gibt schon mal klein bei. The times they are a changing, aber zeitlose Musik bleibt zeitlose Musik. Auf ihrem neuen Album fokussieren sich DEAD LORD nach der Kritik am mitunter experimentellen "In Ignorance We Trust" absolut kompromisslos auf ihre ureigenen Stärken und rocken mit Herz, Seele, Klasse und Hirnschmalz (tolle Texte!) drauflos. Welche Rolle dabei Produzent Robert Pehrsson (gerade in Sachen Gitarrenarbeit) zukam, sei dahingestellt: sein musikalischer Hintergrund dürfte der Konzentration auf's Wesentliche jedenfalls nicht abträglich gewesen sein. Vom wunderbaren Klang des Albums ganz zu schweigen.
Ja, Thin Lizzy sind wenig überraschend weiter der nachhaltigste Einfluss (Songreferenzen spare ich mir hier), aber immerhin steht Phil Lynott nebst wechselnden Mitstreitern für absolut inspirierte Rockmusik der edelsten Sorte, und wenn man diese in solcher Vollendung zelebriert, wie es hier geschieht, kann, ach was, darf daran nichts zu kritisieren sein. Früher hieß es: wo man die Nadel auch auflegt, man findet immer ein Highlight (heute könnte man den Cursor bemühen…). So auch hier. Das Fans altbekannte "Distance Over Time" zieht den Hörer in den Sog einer Platte, die inspirierte Riffs, Licks, Soli, Grooves und, am wichtigsten, Hooks im Minutentakt aneinanderreiht, dass sich Hakim Krim eigentlich was schämen müsste: Abschalten gilt hier nämlich nicht, die Generation short attention span muss hier am Ball bleiben.
Neben dem ebenfalls bereits vorgestellten "Evil Always Wins" gibt es zahlreiche weitere absolute Highlights wie das absolut grandiose Groovemonster "Dark End Of The Rainbow", ein Song, der zeigt, dass DEAD LORD die Lehre Meister Lynotts zur Gänze verstanden haben: the devil's in the detail, not in the sledgehammer. Komplett wunderbar! Besser wäre "Surrender" wohl nur, wenn Phil Lynott einen Gastauftritt darauf hätte oder eine gehaltvolle Ballade darauf stünde (obwohl "Messin' Up" dem, trotz der Lyrics, schon nahe kommt). Sechs bis sieben absolute Hits, 3-4 vier hochwertige Albumsongs: Leute, sperrt die Ohren auf – habemus opus magnum! Auflegen, Mitsingen, Luftgitarre spielen… einfach nur steilgehen!
Patrick Müller vergibt 9 von 10 Punkten