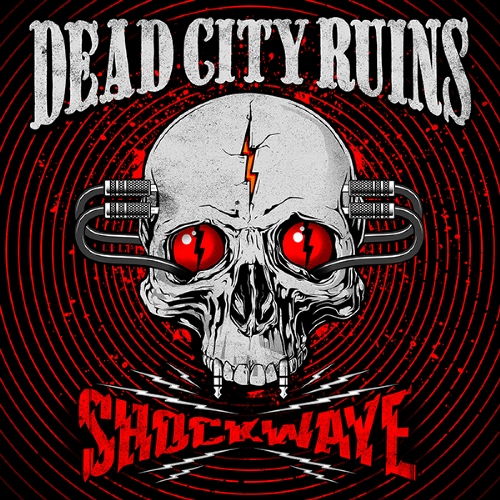 DEAD CITY RUINS
Titel: SHOCKWAVE
Spieldauer: 42:33 Minuten
VÖ: 30. August 2022
Wenn man sich den erdigen Hard Rock der DEAD CITY RUINS so anhört, braucht es nicht wirklich viel Fantasie, um das Ursprungsland der Truppe zu erraten: Australien.
Der Hard Rock DEAD CITY RUIN's ist wie geschaffen für die Pubs Down Under. Und so besagt das Info zur Scheibe auch, dass sich die fünf Jungs der Band ihrer sonstigen Habe entledigt haben und sich kontinuierlich auf den staubigen Strassen des fünften Kontinents bewegen. Klingt zumindest gut beziehungsweise wie gemacht für zukünftige Legenden….
Haben die Aussies auch das Potential, es weltweit zu schaffen? Nun, die neuen AC/DC, Rose Tattoo oder Airbourne sehe ich in den Jungs noch nicht, obwohl dies schon der vierte Longplayer der Band ist, aber grundlegendes Potential und gutklassige Songs sind durchaus vorhanden.
Tracks wie der treibende Up Tempo Rocker 'Speed Machine' – der Titel ist Programm -, das hymnische 'Dog On A Leash', das stampfende 'This Side Of The Dirt', das eher schleppende 'Drifter' und der treibende Heavy Rocker 'End Of The Line' sind jedenfalls knackige Songs, die für ordentliche Unterhaltung sorgen.
Das einzige Probleme der Jungs sind halt die großen Fußstapfen, die oben genannte Bands auf dem teils staubigen Kontinent hinterlassen haben. Fans erdiger Hard Rock Klänge sollten "Shockwave" aber seine verdiente Chance geben.
Ludwig Lücker vergibt 7 von 10 Punkten