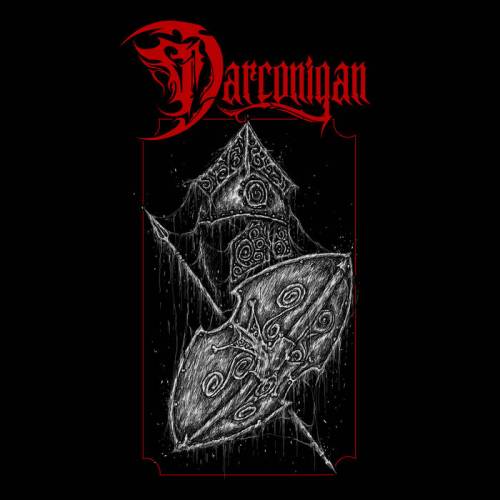 DARCONIGAN
Titel: HELM, SHIELD, AND SPEAR
Spieldauer: 31:05 Minuten
VÖ: 30. August 2022
DARCONIGAN ist eine Band aus Colorado, welche mit "Helm, Shield, And Spear" ihre erste Veröffentlichung präsentiert, die leider etwas verspätet über den großen Teich flatterte.
Offiziell behaupten DARCONIGAN Epic Black Metal zu spielen, was meines Erachtens nicht unbedingt zu 100% passend ist. Die drei Jungs zocken eher epischen Pagan Metal fernab jeder Met-Schunkelei und mischen auch viele Bestandteile traditionellen Metals in ihren hier recht rohen Proberaumsound.
Freunde von Pagan Metal sollten sich durchaus mal mit Tracks wie dem nach einem Bass Begin stampfenden, schleppenden 'It Comes', dem treibenden Banger 'Anathema And Fate' oder dem schleppenden 'Enrapturing Dark', welche auch vom knurrigen "Gesang" Derek Webster's geprägt sind, beschäftigen.
Noch ist hier nicht alles Gold was glänzt, die positiven Ansätze sind aber unübersehbar.
Ludwig Lücker vergibt 6,5 von 10 Punkten