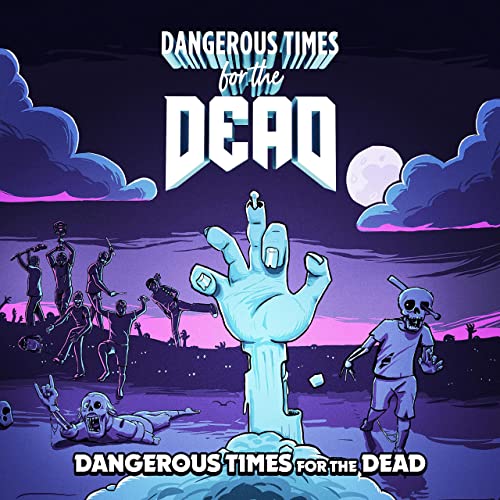 DANGEROUS TIMES FOR THE DEAD
Titel: DANGEROUS TIMES FOR THE DEAD
Zu der aus Utrecht stammenden Formation und der angedachten Veröffentlichung ihrer bisherigen Singles gibt es nur wenige zusätzliche Informationen. Also lassen wir im Falle von DANGEROUS TIMES FOR THE DEAD einfach deren Mucke sprechen, was im Regelfall eh das Beste ist.
Die sechs Tracks des Downloads klingen nicht wirklich niederländisch oder gar kontinentaleuropäisch. Wenn ich hätte raten müssen, dann hätte ich eher auf eine mir bis dato unbekannte Band aus den Zeiten der New Wave of British Heavy Metal getippt, von der man eine Compilation angefertigt hätte. Dafür, dass die Jungs noch relativ jung wirken und die Bandgründung erst 2018 erfolgte, klingen DANGEROUS TIMES FOR THE DEAD wunderbar anachronistisch nach den achtziger Jahren.
Das ist nicht neu, macht aber bei Tracks wie dem Mid Tempo Rocker 'Fairytale', dem Groover 'Crystal Gazer' und meinem persönlichen Lieblingstrack der Niederländer, dem mit hymnischen Vocals versehenen 'Storm The Castle' richtig gut. Underground Trüffelschweinen ist eine nähere Begutachtung zu empfehlen. Bin gespannt, was wir so noch zukünftig von der Kapelle hören werden.
Ludwig Lücker vergibt 7 von 10 Punkten