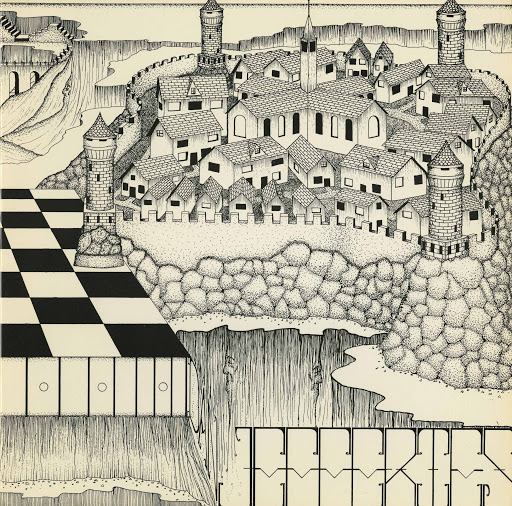 DAN JEFFERIES' CENTURY
Titel: CENTURY
Label: HEAVEN AND HELL RECORDS
Spieldauer: 38:18 Minuten
Der Markt für die diversen auf Rereleases spezialisierten Labels wird immer übersichtlicher. Es hat den Anschein, als sei inzwischen wirklich jeder lauwarme Furz, der zumindest mal in Demoform das Licht der Welt erblickte und im Original Mondpreise erzielt, neu aufgelegt. Natürlich wird demnach jede weitere aufgespürte Obskurität als Phänomen gefeiert, die es völlig unverständlicher Weise nicht in die Sphären von Sabbath, Priest, Metallica, Maiden oder zumindest Saxon geschafft hat. Im Falle von DAN JEFFERIES' CENTURY heißt der Bezugspunkt Triumph. "Centuries" erschien 1985, und Dan Jefferies führt in den Linernotes aus, die A&Rs der Plattenfirmen hätten dereinst nach den nächsten Def Leppard gesucht und versucht damit sich und uns zu erklären, warum das Album floppte und heute kaum jemand seine Band kennt.
Fakt ist: es liegt neben einigen qualitativen Mängeln der Musik auch daran, dass sie bereits ein Anachronismus war. 1985 hatten Rik Emmett & Co. ihren Zenit überschritten, und auch wenn Stadionrock gerade in Nordamerika noch lange nicht tot war, so musste ein Album wie "Centuries" jenseits aller Vertriebsprobleme doch wie ein Fremdkörper wirken. In den eingängigsten Momenten orientiert sich Jefferies ganz eindeutig an den großen Hits seiner Landsleute, so etwa in "New Dream", "Terror Eyes" oder dem ungeniert "Lay It On The Line" imitierenden "Get Away". Gerade in zweiterem Track überschlägt sich sein Falsett-Gesang doch bedenklich, zudem war diese Art von Musik für jeden Scout eben auch schon kalter Kaffee.
Dies heißt beileibe nicht, dass "Century" eine schwache Scheibe wäre. Der vielschichtig riffende Hardrocker "The Fury" gemahnt gar an Priest, während der Opener "Die Hard (Rock 'N' Roller)" mit einem gelungenen Mix aus beschwingtem Goodtime-Hardrock und knarzigem Hammond-Classic Rock punktet. Mit "Bonds of Restraint" sollten NWOBHM-Fans schnell warm werden; die Ballade "Day By Day" besticht mit einem geschmackvollen Klaviersolo. Allerdings ist "Centuries" leider auch in Sachen Produktion recht schwachbrüstig, insbesondere die schepprigen, Computer-artigen Drums sind, neben dem nerdigen Instrumental "Mister Spock", mitunter ein Ärgernis. Und so lässt sich eben erklären, warum "Centuries" eben kein Platinseller, sondern verständlicher Weise eine Randnotiz in der Geschichte der Rockmusik wurde. Was nicht heißt, dass man dem auf 500 Exemplaren limitierten Album keine Chance geben sollte.
Patrick Müller vergibt 7,5 von 10 Punkten