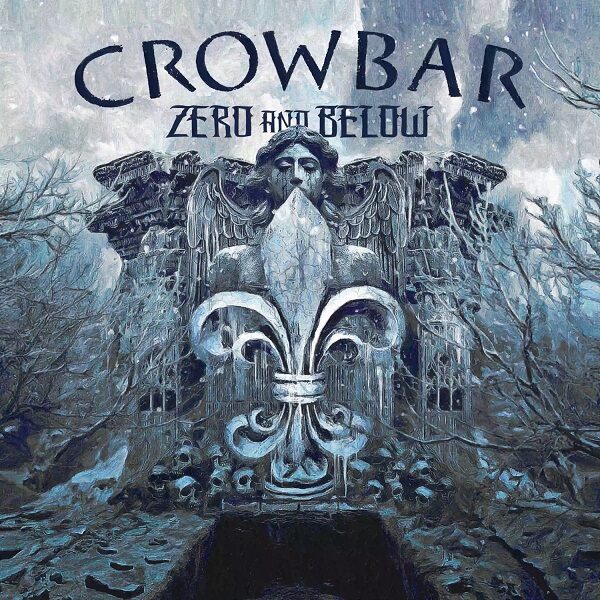 CROWBAR
Titel: ZERO AND BELOW
Spieldauer: 42:43 Minuten
VÖ: 04. März 2022
Seit über 30 Jahren ist die Sludgecore-Legende nun unterwegs und fräst sich weiterhin mit brutal-bratzigen Oden der Verzweiflung und Melancholie durch das Mississippi-Delta bei New Orleans. "Zero and Below", so lautet der kaum Freude versprudelnde Titel des mittlerweile 12. Studioalbums. 
Dem Albumtitel werden die Burschen um Bandkopf und Rifflord Kirk Windstein allerdings vollends gerecht. Absolut fette, knochenbrechende Sludge/Doom Hymnen in bester NOLA Tradition. Melancholisch, bisweilen verzweifelt und mit Riffs besetzt, die das Motto der Band "None fuckin' heavier" allzeit unterstreichen. Kirks kratziger Gesang tut neben der groovigen Rhythmusfraktion sein Übriges zum hervorragenden Ergebnis dazu. Und diese hohe Beständigkeit über alle bisher veröffentlichten Alben kann man wirklich nicht allen Truppen attestieren. Auch wenn sich CROWBAR in relativ engen Genregrenzen bewegen sind sie immer für kleine Überraschungen gut. Und in ihrem Metier bleiben sie auch weiterhin die Kings of NOLA!
Fazit: Auch wenn CROWBAR in den bestehenden Fahrwassern bleiben, überzeugen sie mit kräftigen Sludgehymnen und ihren bekannten Trademarks. Auch einige Tempowechsel oder böse Riffkanonaden können das bisherige musikalische Schaffen allenfalls evolutionär erweitern. Trotzdem gibts hier nur wenig zu meckern. Wer mal traurig ist und trotzdem eine in die Fresse will, war bei den Brecheisen aus New Orleans schon immer am Besten aufgehoben.
Ingo Holzhäuser vergibt 9 von 10 Punkten