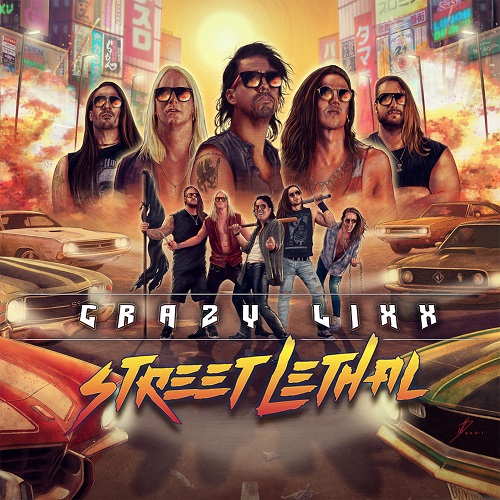 CRAZY LIXX
Titel: STREET LETHAL
Spieldauer: 44:28 Minuten
"Street Lethal" ist das siebte Studioalbum der schwedischen Hardrocker CRAZY LIXX. Der AOR/Glamrock des Quintetts aus Malmö strotzt vor zündenden Refrains, denkwürdigen Hooks und packenden Gitarrensoli.
Egal ob Songs wie der rockige Opener 'Rise Above' und ebenso gitarrenschwangeres wie das abschließende 'Thief In The Night' oder melodische, eingängige Hymnen wie 'Anthem For America', der grandiose Titelsong oder das majestätische 'One Fire – One Goal', die neuen Songs machen durchweg mächtig Spaß.
Doch einige deutlich keyboardlastigere und noch mehr 80er Flair versprühende Stadionrocker mit langen Mitgröhlpassagen und Livepotential wie 'The Power' und vor allem das grandiose 'Caught Between The Rock N` Roll' setzen da problemlos noch einen drauf.
Hochklassiger, unterhaltsamer Dreher mit zeitgemäßem Sound, der den 80er Arena-Rock in die Gegenwart transportiert und in weiten Teilen richtig Laune macht.
Michael Gaspar vergibt 8,5 von 10 Punkten