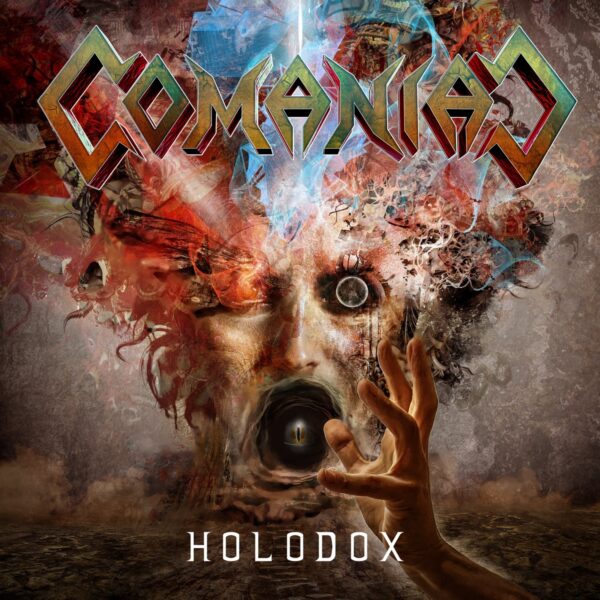 Spieldauer: 45:16 Minuten
Seine Thrash-Szene ist nicht eben als das Rückgrat der Schweizer Metalszene bekannt. Zwar sind Poltergeist wieder aktiv, wildern inzwischen jedoch verstärkt im Power Metal. Die Granden Coroner haben insofern ihren Anteil an diesem Album, als Tommy Vetterli den Mix übernommen hat. Musikalisch wildern COMANIAC auf ihrem dritten Album nur sehr bedingt im Territorium der Avantgardisten. Trotz des Bandnamens sind auch Artillery keine echte Referenzband. Vielmehr wählen die Aarauer einer erfrischenden Ansatz und versuchen ähnlich wie die leider zu früh verblichenen Lazarus A.D., ihren eigenen Stil zu finden und dabei ähnlich wie Savage Messiah mitunter überraschend eingängig klingen ("Art Is Dead"). Dennoch scheinen aufgrund des technischen Ansatzes in Songs wie dem starken Titeltrack leichte Death-Nuancen durch, während das hektische "Head Of The Snake" Voivod-Einflüsse verrät und diese mit fingerfertigen Riffs verbindet.
Letzterer Song verrät auch einen der Schwachpunkte COMANIACs,  nämlich die Stimme Jonas Schmids, die den von der Komposition geforderten melodischen Ansatz nicht zu transportieren weiß, sondern in unpassendem Gebelle verharrt. Besser passt natürlich dies zu flotten Abrissbirnen wie "Narcotic Clan" (coole Exodus-Strophen und -Harmonien), auch wenn hier wiederum der rechte Biss fehlt. Dementsprechend muss man COMANIAC bescheinigen, dass sie bereits auf recht hohem Niveau zu komponieren verstehen (Ausnahme: die uninspirierte In Flames-Verbeugung "Legend Heaven"), mitunter aber ihre individuellen Fähigkeiten nicht mit den Anforderungen der Songs in Einklang zu bringen wissen. Daher bleibt der Eindruck recht zwiespältig, zumal hier deutlich mehr drin gewesen wäre.
Patrick Müller vergibt 6,5 von 10 Punkten