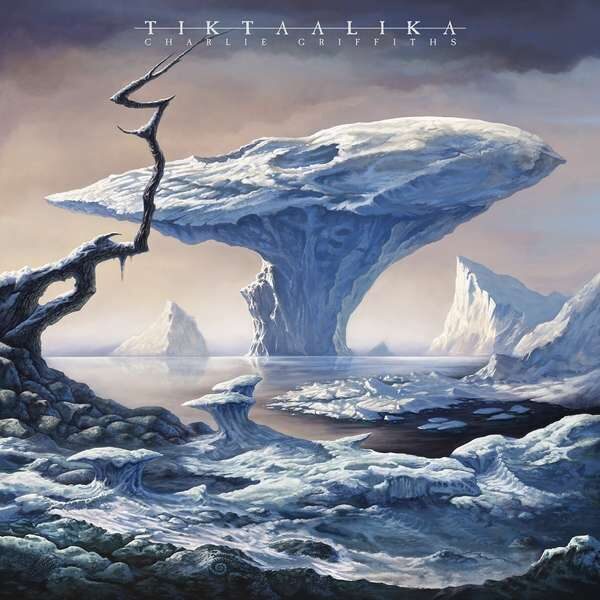 CHARLIE GRIFFITHS - TIKTAALIKA
Titel: CHARLIE GRIFFITHS - TIKTAALIKA
Label: INSIDE OUT MUSIC / SONY
Spieldauer: 52:32 Minuten
VÖ: 17. Juni 2022
Ein übermäßiger Prog Freak bin ich wahrlich nicht. Und dennoch hat der Haken Gitarrist CHARLIE GRIFFITHS mit seinem Debütalbum "TIKTAALIKA" mein äußerstes Interesse geweckt. Eine furiose Mischung aus allerhand Prog, Thrash Metal Riffkanonaden und sogar wagemutige Ausflüge in den technisch-orientierten Death Metal hat der Maestro hier zusammengestellt. Allseits songdienlich und dennoch verspielt mit allerlei Haken (pun intended) und Ösen. Und auch vor den Vibes des Alternative Rock macht das Solodebüt keinen Halt.
Mit allerhand erlesenen Gastmusikern umgibt sich CHARLIE GRIFFITHS auf seiner Platte. Mit dabei sind am Gesang Tommy Rogers (Between The Buried And Me), Danïel De Jongh (Textures), Vladimir Lalic' (Organised Chaos) und Neil Purdy (Luna's Call), einige Keyboards hat Jordan Rudess (Dream Theater) mit eingeklimpert. Das Saxofon stammt von Rob Townsend (Steve Hackett). 
Musikalisch ist es eine teilweise furiose, teilweise vielschichtige Melange aus knackigen Thrash-Riffs, proggigen Songstrukturen und Dynamiken sowie tief im Death Metal verwurzelten Parts. Gerade das Wechselspiel von heftigen und peitschenden Passagen mit ruhigen Momenten macht diese Scheibe interessant. Und CHARLIE GRIFFITHS verliert sich nie in irgendwelchen nicht nachvollziehbaren Arpeggien und Instrumentalgewirr sondern gewinnt immer wieder den Blick auf die Straße zurück. 
Auf den ersten und auf den zweiten Blick irgendwo zwischen späten Death, neueren Megadeth und mittelfrühen Dream Theater. Ein phantastischer Spagat und hochmusikalisches Themenkino. Für aufgeschlossene Metaller insbesondere Progger, Death- und Thrasher und so weiter. Stark!
Ingo Holzhäuser vergibt 8,5 von 10 Punkten