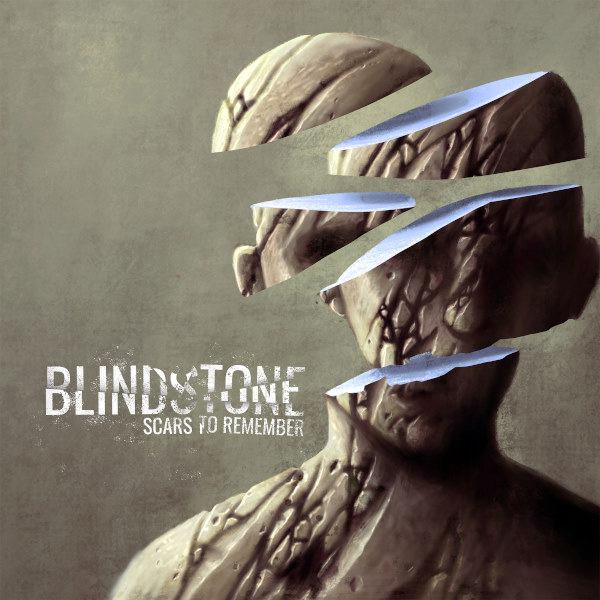 BLINDSTONE
Titel: SCARS TO REMEMBER
Spieldauer: 45.42 Minuten
VÖ: 11. August 2023
Gewohnt groovigen und kraftvollen "Heavy Blues Rock" zelebrieren BLINDSTONE auch auf ihrem neuen Longplayer "Scars To Remember". Wenn man zwei coole Tribute-Compilations und ihr Live-Album von 2015 mitzählt, kommen die fleißigen Dänen damit immerhin schon auf ihr zehntes Album in zwanzig Jahren. Muss man heutzutage auch erstmal schaffen.
Unverhohlene musikalische Einflüsse von BLINDSTONE sind einschlägige Blues-Rock-Legenden wie Jimi Hendrix, Robin Trower, Stevie Ray Vaughan oder Walter Trout, mit dem das Trio zuletzt sogar als Backing Band unterwegs war. Dementsprechend bildet auch auf "Scars To Remember" vor allem die tolle Leistung von Sänger und Gitarrist Martin Jepsen Andersen klar den Dreh- und Angelpunkt des Bandsounds, der von seiner Rhythmus-Sektion aber immer perfekt unterstützt wird.
Ingesamt gehen BLINDSTONE allerdings etwas heavier und meist auch songdienlicher als ihre Vorbilder zu Werke: Wer auf relaxte Deep Purple, die deutschen Zodiac, oder auch auf die Götter von King's X steht, sollte unbedingt mal ein Ohr riskieren. Alle Songs auf "Scars To Remember" kommen zwischen vier und fünf Minuten auf den Punkt.
Kleine Hits des insgesamt sehr homogenen Albums sind der Quasi-Titelsong 'A Scar To Remember' und das geile 'Waste Your Time'. Dicht dahinter kommen schon die Groover 'Down For The Count' und 'Shining On Through' sowie der kraftvolle Stampfer 'Drums Of War'. Die einzige Ballade des Albums 'Drifting Away' klingt leider nur "ganz nett", mehr Spaß macht hingegen das tolle Instrumental 'The Fields Of Bethel'.
"Scars To Remember" kann mit dem tollen Vorgänger "Deliverance At The Crossroads" absolut mithalten, kommt aber imho nicht ganz an meinen persönlichen BLINDSTONE-Liebling "The Seventh Cycle Of Eternity" von 2016 ran.
Ansonsten:
Die Alben von BLINDSTONE schreien nach Vinyl – leider wurden alle Alben bisher nur auf CD oder digital veröffentlicht.
Die Songs von BLINDSTONE schreien nach Live-Auftritten – kämen in kleinen Clubs oder einschlägigen Festivals sicher super an.
Joe Nollek vergibt 8 von 10 Punkten