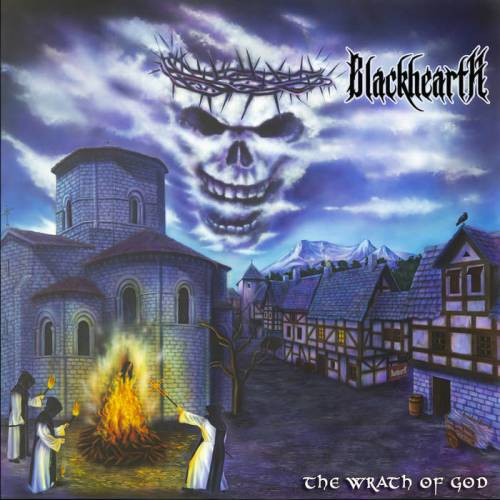 BLACKHEARTH
Titel: THE WRATH OF GOD
Spieldauer: 46:40 Minuten
Auch wenn das Coverartwork des aktuellen Drehers der spanischen Band BLACKHEARTH hier erst einmal nicht unbedingt beeindruckend wirkt, so verheißt das Hören der Mucke denn doch Besseres.
Der Fünfer zockt hier traditionellen Metal der Marke Priest oder Iced Earth, versetzt diesen aber häufiger mit Ausflügen in den progressiven Bereich und setzt auch einige Schlenker zum Shredding. Hier kommt mir öfters der Vergleich zu einer Band wie Steel Prophet in den Sinn.
Falls ihr euch einmal näher mit der Combo beschäftigen möchtet, so kann ich euch Tracks wie den fetten Up Tempo Banger 'Betrayal', den melodisch, hymnischen Mid Tempo Stampfer 'My Bornless Child', das nach bluesigen Einstieg an Dio erinnernde 'True Belief', das stampfende 'Reaching The Shore' oder das abschließende 'Banished Forever' empfehlen.
Bei dem Titeltrack 'The Wrath Of God' gibt es übrigens noch den Gastauftritt eines gewissen Tim "Ripper" Owens zu bestaunen. Allerdings sind die Vocals von Stammsänger Alain Concepcion durchaus so ordentlich, dass dies nicht hätte zwingend sein müssen; für's Marketing allerdings gelungen.
Noch ist hier nicht alles Gold was glänzt, aber für das zweite Langeisen insgesamt durchaus positiv.
Ludwig Lücker vergibt 7,5 von 10 Punkten