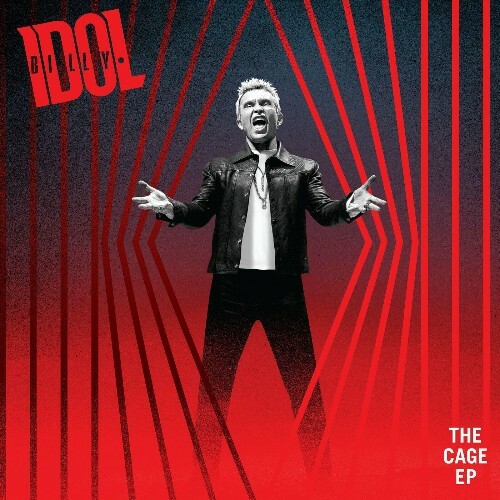 BILLY IDOL
Titel: THE CAGE (EP)
Label: DARK HORSE RECORDS-BMG
Spieldauer: ca 14:00 Minuten
VÖ: 23. September 2022
Laut, frisch und "in your face"! So klingt BILLY IDOL 2022 auf dem Nachfolger der "The Roadside" EP.  Bereits der Opener,  `Cage` ist ein energiegeladener gute Laune Rocker mit Hitpotenzial. Der straighte Track scheint ein idealer Soundtrack zum zügigen Autofahren auf freier Straße. California-Freiheit und ein bisschen altes Kick-Ass Punkrock-Feeling  vereint.
Fast balladesk und in Moll beginnt der zweite Song `Running From the Ghost`, schlägt aber nach 45 Sekunden um in einen absoluten mitklatsch-Rocksong erster Güte. Gepaart mit  einer großen, fast epischen Melodie auf der die IDOL-typische Dramatik in der Stimme glänzen kann. Wow, was für eine tolle Nummer.
Auch `Rebel Like You` kommt mit ordentlich Wumms in der Stimme, ist dabei unglaublich catchy und schlicht gitarrenlastig. Dass der Track dabei seiner Enkelin gewidmet ist, erschließt  sich nicht auf Anhieb.  Das finale `Miss Nobody'  fällt aus dem gewohnten Rahmen, denn mit seinen 70er discolastigen R&B Gitarren geht Steve Stevens und mit ihm natürlich BILLY himself neue Wege, bleibt aber erkennbar IDOL und vor Experimenten hat der Mann ja noch nie  zurückgeschreckt.
BILLY erklärt den Ansatz zur Scheibe so "a little more strum and drang, a little more coming at you, a little more rock'n'roll, a little more f*ck you! Well, a tiny bit of f*ck you, anyhow. The bottom line is we had a lot of fun doing it."
Besser kann man diese tolle EP nicht beschreiben.
Sven Bernhardt vergibt 9 von 10 Punkten