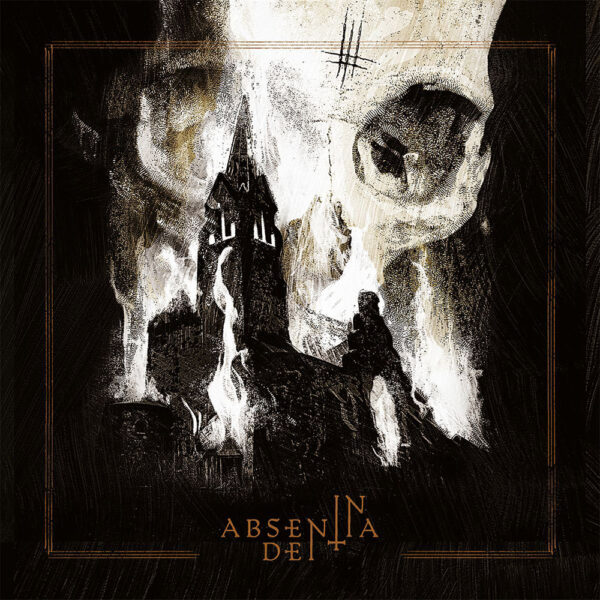 BEHEMOTH
Titel: IN ABSENTIA DEI
Label: NUCLEAR BLAST RECORDS
Spieldauer: 105:48 Minuten
Ein Online-Live Event in einer entweihten Kirche dient dem hier besprochenen Live Album des polnischen Black/Death Metal Flaggschiffs BEHEMOTH als Grundlage. Auch wenn mir lediglich die Audiospur zur Verfügung steht, kann diese akustische Beschwörung ihre volle Wirkung entfalten.
Die 105 Minuten Livekonzert starten mit einem dystopischen und gleichzeitig stimmungsvollen Intro. Adam "Nergal" Darski und seine Mannen entspinnen eine phantastische Reise durch ihr Schaffen. BEHEMOTH bringen die Tracks sowohl spielerisch als auch soundtechnisch auf den Punkt. Um nicht zu sagen: Nergal überlässt hier nichts dem Zufall und liefert ein perfektes Liveerlebnis. Das konnten die Fans zwar nur an ihren digitalen Endgeräten erleben, wurden aber durch die dargebotene Show optisch wie akustisch mehr als entlohnt.
Hier sitzt jedes Solo, jeder Drumfill und jede diabolische Intonation des Meisters. In seiner prophetische Ansage beschwört er die Zuschauer auf Black Metal Magic ein. Hier passt einfach alles. Egal ob furios wie in 'Prometherium', 'Ov Fire and Void', 'From the Pagan Vastlands' oder eher die getragenen Stücke wie 'Lucifer' oder  'O Father, O Satan, O Sun'.
Für Fans der Band ist "In Absentia Dei" sicherlich Pflichtprogramm. Und auch für Einsteiger sehr empfehlenswert, da BEHEMOTH hier einen wunderbaren Querschnitt über ihre Alben feil bieten. Die Abwesenheit des Göttlichen kann man hier nur bestätigen.
Ingo Holzhäuser vergibt keine Bewertung