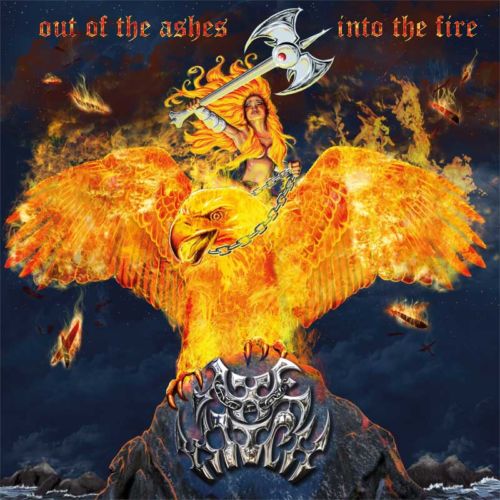 AXEWITCH
Titel: OUT OF THE ASHES INTO THE FIRE
Spieldauer: 57:52 Minuten
Die schwedischen AXEWITCH führen so etwas wie eine On-Off Beziehung zu ihrer eigenen Band. Eigentlich sind sie schon seit 1979 aktiv, zu Beginn noch als Hazy. Von 1987 bis 1991 war dann Pause und noch im weiteren Verlauf des Jahres 1991 erfolgte dann der erneute Break bis 2007. Von 2007 bis heute dauerte es dann bis zu dem aktuellen Langeisen "Out Of The Ashes Into The Fire", dem ersten Dreher seit 1985.
Die vorliegende Mucke ist, vielleicht auch dadurch bedingt, etwas unentschlossen ausgefallen. Eigentlich typischer schwedischer Heavy Metal trifft hier auf fast eben so viele Hard Rock Anteile. Mit dem fetten Stampfer 'Let Sleeping Dogs Lie", dem nach ruhigen Beginn im Mid Tempo walzenden 'Going Down' und dem flotten Rocker 'Lie To Me' gibt es zwar drei ordentliche Appetitanreger, aber bei den meisten anderen Tracks stellt sich ob der vorhandenen Durchschnittlichkeit schnell wieder ein Hungergefühl nach einer Qualität jenseits von ganz nett ein.
Der Dreher ist, das kann ich als Fazit fest halten, nicht wirklich schlecht, hält den Erwartungen, die ich an eine traditionelle Band wie AXEWITCH eigentlich nach einer so langen Phase der Nicht-Veröffentlichungen habe, allerdings nicht stand.
Ludwig Lücker vergibt 6 von 10 Punkten