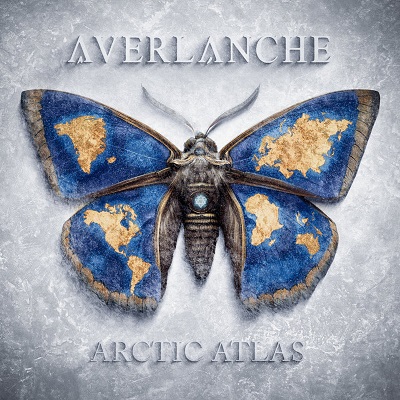 AVERLANCHE
Titel: ARCTIC ATLAS
Label: JVR MUSIC GROUP/INVERSE RECORDS
Spieldauer: 36:33 Minuten
VÖ: 12. Mai 2023
"Arctic Atlas" ist das Zweitwerk der finnischen Symphonic/Modern Melodic Metaller AVERLANCHE. Die Sängerin der Gruppe ist die gebürtige Deutsche Rebecca Spörl, die jedoch bereits seit vielen Jahren ihren Lebensmittelpunkt in Suomi hat.
Das Debütalbum "Life's Phenomonen" erschien 2020 und wurde vom bekannten Produzenten Hiili Hiilesmaa (HIM, Sentenced, Apocalyptica) in Szene gesetzt, während beim Nachfolger Joonas Rinne, der Manager der Band, diesen Job übernahm.
Das Album wurde in mehreren Sessions in den Jahren 2022-2023 aufgenommen. Die meisten Stücke der Scheibe sind bereits vor dem Release des Erstlings entstanden, so dass einige von ihnen beispielsweise `In The Theater of Fire´ und `She & the Dark Winter´ ihre Livefeuertaufe bereits eine Weile hinter sich haben.
Die zehn Stücke bieten durchaus kernige Riffs und ausladende Keyboards, der kraftvolle und glasklare Sopran der Frontfrau steht jedoch klar im Vordergrund. Einige Songs sind schwungvoll und melodisch (z. B. `Polaris´), während andere mit leisen Tönen beginnen und sich dann zu packenden Midtempo-Hymnen steigern (`Arctica´).
Highlights und Anspieltipps außerdem die atmosphärisch-intensive Nummer `Island Across` und das abschließende `Atlas Of Hearts´.
Solide, dynamische Platte einer noch jungen Band, der es vor allem ein wenig an Abwechslung und Eingängigkeit mangelt und der vielleicht DIE eine Hitsingle fehlt.
Michael Gaspar vergibt 7 von 10 Punkten