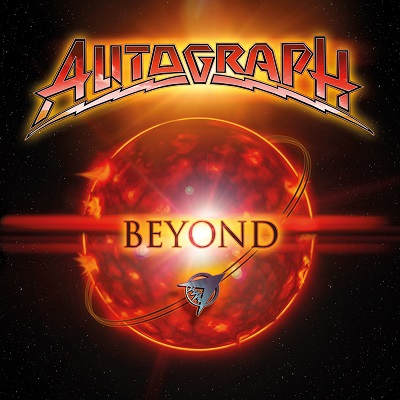 Spieldauer: 52:06 Minuten
VÖ: 11. November 2022
Die altgedienten, kalifornischen melodischen Hardrocker AUTOGRAPH veröffentlichen ihre neue Scheibe "Beyond" mit eher gemischten Gefühlen. Denn aufgenommen wurde die Scheibe vom Lineup aus Sänger Simon Daniels, Gitarrist Jimi Bell, Drummer Marc Wieland und dem tragischerweise nur einige Tage nach Beendigung der Aufnahmen verstorbenen Bassisten und letzten Gründungsmitglied der Band Randy Rand.
Seit Mitte der 80er Jahre zockt die Gruppe erdigen, erwachsenen, keyboardlosen Hardrock mit Ecken und Kanten, aber auch jeder Menge Licks, Hooks und eingängiger Refrains sowie Mitsingparts und Soli.
Songs wie der  Opener `This Ain´t The Place I Wanna Be´, der Ohrwurm `Gonna Getcha´ und die Vorabsingle `Take Me Higher´ sind packende, unterhaltsame, zeitlose Rocksongs. Ebenso `Run For Your Life´ und das ebenfalls vorab ausgekoppelte `To Be Together´. Und mit viel Gefühl und Intensität sprechen AUTOGRAPH uns wohl allen aus der Seele, wenn sie behaupten `Love Is A Double Egde Sword´.
Unter dem Strich ist der US Truppe mit "Beyond" eine sehr gute, nicht überragende, aber authentische, unterhaltsame und stimmige 80s Melodic Rock Scheibe gelungen.
Michael Gaspar vergibt 7,5 von 10 Punkten