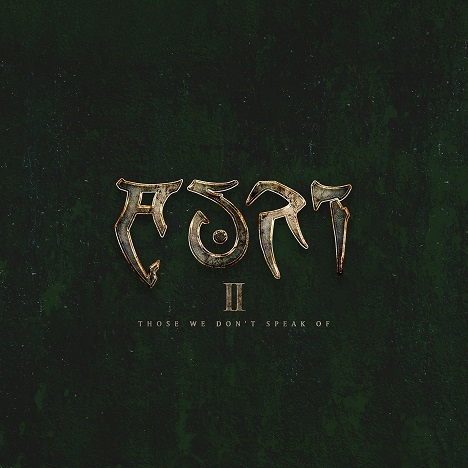 AURI
Titel: II – THOSE WE DON'T SPEAK OF
Label: NUCLEAR BLAST RECORDS
Spieldauer: 50:24 Minuten
Die finnische Band AURI besteht aus Sängerin Johanna Kurkela (Gesang, Violine, Viola, Keyboard) sowie den beiden Nightwish-Mitgliedern Tuomas Holopainen (Keyboard und Backing Vocals) und Troy Donockley (Gitarre, Bouzouki, Mandola, irischer Dudelsack, Flöten, Aerohpon, Trommel, Keyboard, Vocals).
Die Art und Menge der aufgezählten Instrumente machen schon deutlich, dass es hier eher folkloristisch und akustisch zugeht. Metal darf man von "Those We Don't Speak Of" also nicht erwarten, dafür aber cineastische Klang-Landschaften, wunderschöne Melodien und sehr viel, vor allem weiblichen Folk-Gesang, vor allem aber ein paar tolle Songs.
Nach einem folkloristischen und überwiegend instrumentalen Einstieg ist bereits das träumerische 'The Duty Of Dust' ein fesselndes Stück im Stil von Enya. 'Pearl Diving' mit seinen grandiosen Melodien und dem eingängigen Chorus erinnert an eine Art Folk-ABBA-Song und auch die hypnotische Stimmung und dichte Atmosphäre von 'Kiss The Mountain' weiß zu gefallen.
Bei 'Light And Flood' mit seinen hohen Streicher-Anteilen wird es dann eher klassisch und feierlich, denn folkig. Im Vordergrund steht dabei fast immer der glasklare, überwiegend weibliche, manchmal mehrstimmige Gesang, oft nur begleitet von versonnenen, bezaubernden Flöten-, Streicher- oder Piano-Klängen.
Am Ende vom eher dunklen 'The Long Walk' gibt es dann sogar mal ein paar kurze E-Gitarren-Riffs zu hören. Das abschließende 'Fireside Bard' ist eine Art Duett, bei dem also auch männliche Vocals zum Einsatz kommen.
Als weitere Referenzen könnte man das Powerfrauen-Projekt Tvinna, in Passagen mit mehr Keyboard-Einsatz auch Enigma zum stilistischen Vergleich heranziehen. Wundervolle Platte für die eher ruhigen, verträumten Momente und das weiche Herz hinter dem harten Metaller-Kern.
Michael Gaspar vergibt 8 von 10 Punkten