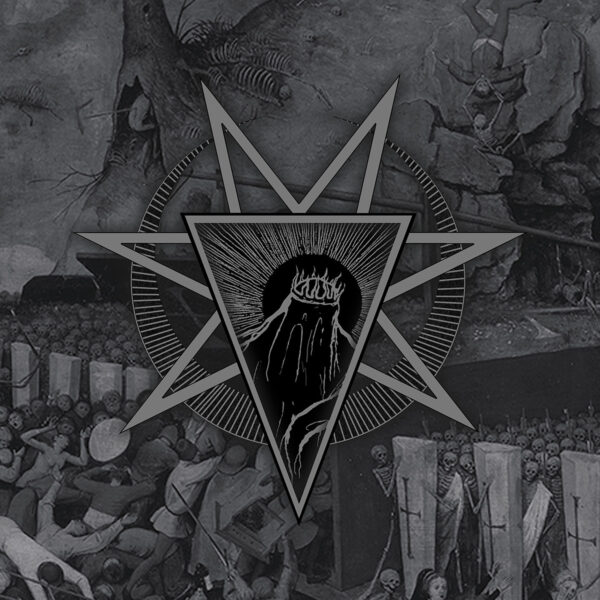 Label: BLACK SUNSET / ALIVE
Spieldauer: 39:02 Minuten
Wenn es vier Minuten dauert, bis der erste guttural hervorgepresste Ton den Stimmbändern entfleucht, handelt es sich entweder um Prog, oder eben um Doom. ASCIAN gehören zu letzterer Kategorie, und wie der Hinweis auf "gutturale" Laute verrät, sind sie dem Doom Death Subgenre zuzurechnen. Die ihre Musiker in Niedersachsen und Unterfranken rekrutierende Band lockert ihre extrem zähflüssige Kunst dabei jedoch schon im Opener "Misery Seeds" mit sakral, sprich: gothisch anmutenden cleanen Gesangsparts auf, welche die modrig angeschlagenen Gitarren-Monolithen auflockern helfen.
Jedoch wird die zähflüssige Lava auch immer wieder durch schwarzmetallische Stromschnellen erzeugende Talengen gepresst, sodass im laufe der knapp 40 Minuten ein durchaus dynamisches Klangbild entsteht. Insbesondere in "Dead Will Carry The Dead" lässt sich dieser Facettenreichtum sehr gut nachvollziehen, denn hier navigieren ASCIAN in knapp zehn Minuten einen zwischen Ophis, Ruins of Beverast und Griftegård changierenden Kreuzer durch allerlei Untiefen. Die heroischen Chants in "Elysion" verströmen gar eine Sisters of Mercy-artige Aura, während man am Ende des Songs vor Carl McCoy den Cowboyhut zieht. Mit "Colder" verabschiedet man den Hörer abrupt in eine dunkle Welt ohne Hoffnung. Doom Death eben.
Ein wirklich gutes Album einer jungen Band, die man im Auge behalten sollte. Den mit diversen Sounds aufwartenden Bands wie Ophis, Décembre Noir und Nailed To Obscurity eh schon gut aufgestellten Subgenre-Underground bereichern ASCIAN mit ihrer ganz eigenen Note auf jeden Fall.
Patrick Müller vergibt 7,5 von 10 Punkten