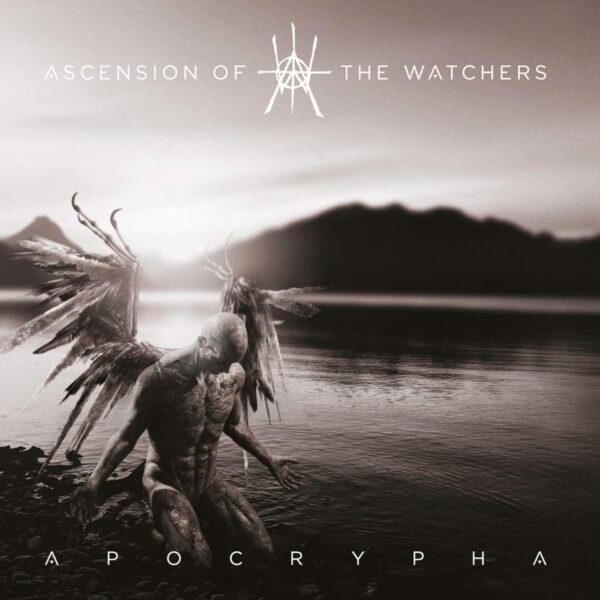 ASCENSION OF THE WATCHERS
Titel: APOCRYPHA
Label: PLASTIC HEAD / SOULFOOD
Spieldauer: 66:59 Minuten
Man mag darüber sinnieren, um Burton C. Bell seinen Ausstieg bei Fear Factory strategisch günstig vor dem anstehenden Release des Zweitlings von ASCENSION OF THE WATCHERS verkündet hat. Von der Hand zu weisen ist die Vermutung nicht, zumal die Vorgehensweise vor der "Iconoclast"-EP einst ähnlich war und diesmal kurz darauf der Clip zu "The End Is Always A Beginning" vorgestellt wurde. Fakt ist, dass Fear Factory Anfang und Mitte der 90er zwar Massstäbe gesetzt haben, danach aber nie wieder ganz an diese Glanztaten anknüpfen konnten. Ein so relevantes Album wie "Apocrypha" war von der Band schlicht nicht mehr zu erwarten, und somit hat Bell eh alles richtig gemacht.
Mit Metal haben ASCENSION OF THE WATCHERS weiter herzlich wenig zu schaffen. Vielmehr erschafft John Bechdel hier eine Klangkulisse, die irgendwo zwischen waviger Coolness, Soundtrack-Klanggebirgen, Art Pop, Samples und Nine Inch Nails-Elektronika sowie entspannten Grooves (das ursprünglich als Titeltrack eingeplante "Stormcrow") changiert. Bells klare, bei Fear Factory in Stücken wie "A Therapy For Pain" zum Einsatz kommende Stimme passt dazu ausnehmend gut, auch wenn im Laufe des Albums jenseits solcher Höhepunkte wie "Ghost Heart" oder "Cygnus Aeon" doch die eine oder andere Stelle zu Tage tritt, an der man sich etwas mehr vokale Vielfalt wünschte.
Demnach hätte dieses ellenlange Album etwas gestrafft werden und eventuell eine EP nachgeschoben werden dürfen, was aber angesichts der Pledge-Kampagne keine wirkliche Alternative war. Das Versprechen der beiden superben Appetizer "Ghost Heart" und "The End Is Always A Beginning" kann nicht ganz eingelöst werden. Nichtsdestotrotz ist "Apocrypha" ein schönes Stück Musik für Freunde grenzüberschreitender Musik (das Cover von Terence Trent D'Arbys "Sign Your Name" sagt alles) ohne Scheuklappen geworden.
Patrick Müller vergibt 7,5 von 10 Punkten