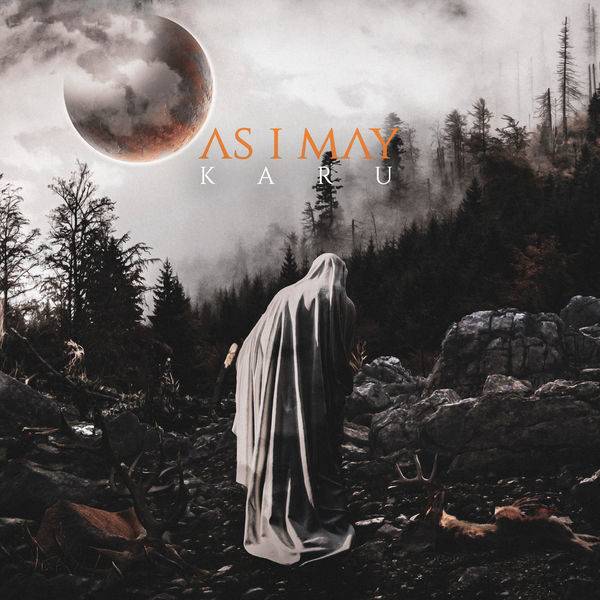 Label: UPRISING! RECORDS/SPV
Spieldauer: 30:20 Minuten
VÖ: 04. März 2022
AS I MAY sind eine finnische Modern Melodic Metal Band, welche gemäß Info wie eine zeitgemäße Mixtur aus In Flames und Amorphis klingt, was dann doch sehr neugierig macht. "Karu" ist der dritte Longplayer nach dem Debüt "Speak No Evil" (2017) und "My Own Creations" (2019).
Beim Anhören der neun brandneuen Tracks bin ich hinsichtlich der genannten stilistischen Einordnung und bezüglich der musikalischen Qualität hin und hergerissen zwischen "Ja, stimmt" (manchmal) und "1000mal gehörter Metalcore" (öfter). Vermutlich liegt die Wahrheit wie so oft irgendwo in der Mitte.
Songs wie der Opener `Charged` und das grandiose `Under The Gun` kombinieren zugegebenermaßen enorme, moderne Heaviness mit einem großartigen, eingängigen Chorus. Das folgende `Breaking Myself Away` klingt eher ein wenig nach Korn und der folgende Ohrwurm `Rotten` mit Mitgröhlgarantie und seinem mitreißenden Rhythmus könnte auch von Parkway Drive stammen.
Die Elektronik und die rapartigen Vocals von `High Octane` erzeugen eine gewissen Industrial-Schlagseite (eher Marylin Manson als Ministry). Trotzdem denkt man erneut an Crossover und Korn denken, wenn doch bloß dieser epische Chorus nicht wäre.
`Devil Rides With Me` geht dann komplett alternativ-poppig zur Sache, aber ein gewisses Händchen für Songwriting insbesondere Melodien und packende Refrains kann man dem finnischen Quartett definitiv nicht absprechen. Das machen erneut der übergroße Chorus des folgenden `Broken` und das etwas heftigere, aber genauso packende, abschließende `Choke Me`, dieses Mal mit entspannten Strophen und treibendem, wilden Refrain mehr als deutlich.
Michael Gaspar vergibt 7 von 10 Punkten