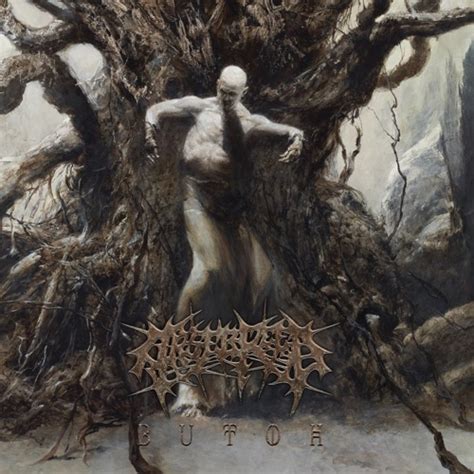 Spieldauer: 29:57 Minuten
Auf dem zweiten Album nach dem 2005er Debüt findet der geneigte Hörer nach einem kurzen monströsen Intro schnell heraus welchem Sub-Genre die Niederländer ARSEBREED fröhnen: Brutal Death Metal. Wobei durchaus auch "technical" als Attribut verwendet werden kann.
Interessant und auch das Besondere am Sound ist der für diesen Stil eher untypische Doppel-Gesang und das prägnante Bassspiel. Allerdings fügt sich beides recht songdienlich in den Sound-Teppich des hier vorgetragenen Death Metal ein. Für mich sind die Gitarren recht schmal produziert, was der Scheibe den nötigen Druck nimmt. Insofern bleibt der Sound oftmals klinisch und hölzern, auch wenn man nicht über-technisiert sondern eher auf Brutalität bedacht ist.
Die 10 Songs überschreiten nur selten die 4 Minuten Marke was der wenigen Abwechslung, die durchaus typisch für diese Spielart ist, eher entgegen kommt. Einige Soli könnten sogar aus der Feder von Terrance Hobbs von SUFFOCATION stammen.
Vielerorts erinnert mich die Musik stark an DEEDS OF FLESH oder auch die Landsmänner DISAVOWED. Mit DISAVOWED teilt man sich zudem noch den durchaus begabten Schlagzeuger.
An Größen des Sub-Genres wie DEVOURMENT oder DEEDS OF FLESH kommen die Niederländer allerdings nicht heran. Was bleibt ist ein kurzes aber trotzdem manchmal zähes Brutal Death Metal Album.
Ingo Holzhäuser vergibt 6,5 von 10 Punkten