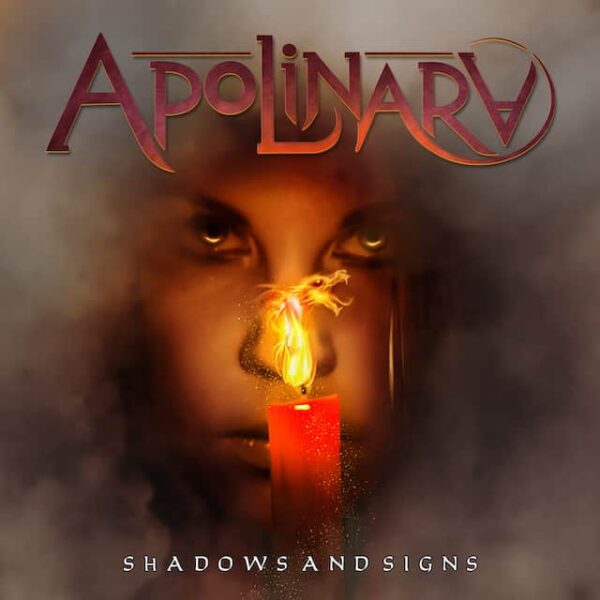 APOLINARA
Titel: SHADOWS AND SIGNS
Spieldauer: 49:09 Minuten
VÖ: 25. Februar 2022
Geboren und aufgewachsen in der Ukraine und nun in den USA lebend, präsentiert die gleichnamige Singer/Songwriterin, Multiinstrumentalistin und Sängerin APOLINARA ihr Debüt als Symphonic Gothic Metal Act.
Die talentierte Künstlerin zeichnet für Texte, Musik, Arrangements und alle Vocals verantwortlich und erhält instrumentale Unterstützung sowohl von einem Drummer und Gitarristen/Bassisten, als auch von klassischen Akteuren. So kommen auf "Shadows And Signs" unter anderem ein Cello, eine Violine und eine Glasharfe zum Einsatz.
Im Mittelpunkt stehen jedoch die packenden, gelungenen Tracks und die bezaubernde, klare Stimme der Protagonistin. Vom energiegeladenen, heavy Opener `Wonderful` bis zum abschließenden nur von Piano und Streichern begleiteten, zerbrechlichen `We Had It All` – Ausklang geht hier unweigerlich der Daumen nach oben.
Dabei gibt es keine opulenten Orchestrierungen, übertriebenen Arrangements und Operngeträller zu hören, sondern gradlinige, im besten Sinne simple, symphonische Stücke mit einer sehr angenehmen Stimme, der man gerne zuhört, sowie punktuellen Gothic-Anleihen und einer packenden Atmosphäre.
Zu erwähnen sind darüber hinaus der leichtfüßige, mitreißende `Dragon Dance` und das eindrucksvolle `The Smile Of The Demon`. Und mit den beiden grandiosen Tracks `Slowly` und `No More` sind APOLINARA mindestens zwei veritable, eingängige "Hits" gelungen, die sofort in Ohr, Herz und Hirn gehen.
Auch der etwas komplexere Titelsong weiß zu gefallen und wartet zusätzlich mit Variation und Kontrapunkt des Einsatzes männlicher Growls auf. Insgesamt ein hervorragendes, abwechslungsreiches Debüt einer kreativen Künstlerin mit großem Potential.
Michael Gaspar vergibt 8 von 10 Punkten