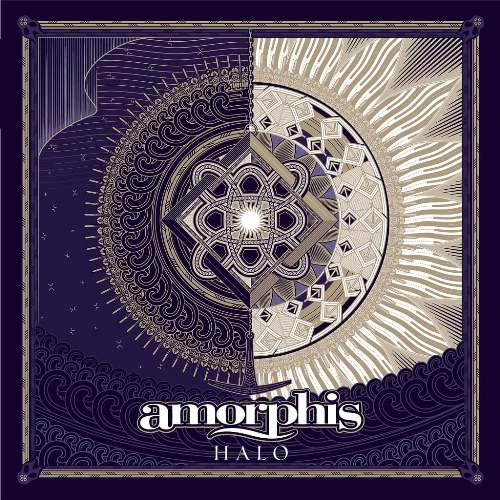 Spieldauer: 55:46 Minuten
VÖ: 10. Februar 2022
Die finnische Band AMORPHIS ist einen langen Weg gegangen.
Von den Anfängen als Death/Doom Band mit progressiven Interessen und Klassiker Scheiben wie "Tales From The Thousand Lakes" bis hin zu heutigen Tagen, wo melodischer Heavy Metal, Classic Rock und folkige Parts Einzug gehalten haben in das eigenständige Klangbild der Jungs und auf eben solchen Klassiker Scheiben wie "Eclipse" oder "Skyforger" zelebriert wurden.
Die neue Scheibe "Halo" gibt es jetzt erstmals auf dem neuen Staiger Label Atomic Fire, aber gibt es sonst noch Neuerungen?
Zum Glück nur in den Akzenten, denn der mittlerweile so typische AMORPHIS Sound wird beibehalten und erstklassig fortgesetzt.
Egal wo die Nadel oder alternativ der Laser aufsetzt…..keiner der elf vorhandenen Tracks lässt in der Qualität nach und wirklich jeder Track kann hier getrost ausgewählt werden, um Fans der Band zu beglücken.
Wenn ich dennoch Tracks aus dieser hochklassigen Gesamtheit hervor heben müsste, dann wären es das nach einem melodischen Einstieg groovig/rockige 'The Moon' mit seinem hymnisch, melodischen Refrain, das von einem melodischen Lead geleitete, hymnische 'A New Land' und das rockige, treibende 'When The God Came'; allessamt zukünftige Klassiker.
Als AMORPHIS Fan kommt man eh nicht umhin sich diese Scheibe einzutüten, aber auch bisher Uneingeweihte sollten einmal ein Ohr riskieren. Es lohnt sich.
Ludwig Lücker vergibt 9 von 10 Punkten