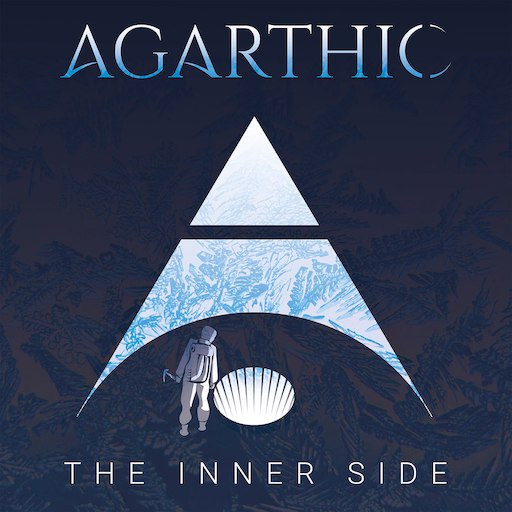 AGARTHIC
Titel: THE INNER SIDE
Spieldauer: 60:35 Minuten
2019 gründeten die beiden Freunde Komponist und Bassist Mattia Gosetti und Sänger Valeriano De Zordo die Symphonic Metalband AGARTHIC. Das norditalienische Quartett wird komplettiert durch Jesai Fiabane an der Gitarre und Denis Novello am Schlagzeug und präsentiert nun sein Debüt "The Inner Side".
Der Sound des Vierers beinhaltet zwar Elemente wie Streicher und Chöre, der symphonische Anteil und vor allem Bombast halten sich trotzdem in Grenzen. Das Ganze ist eher theatralisch und vor allem cineastisch-majestätisch zu nennen. Die Gitarren und Keyboards zeigen die spielerische Klasse der Beteiligten und auch Fronter De Zordo macht einen tollen Job.
So überwiegen bei Tracks wie der Single 'The Anicent Secret Scroll' die progressive Finessen und anspruchsvollen Passagen. Gesangstechnisch und da sich das Ganze überwiegend im Midtempo abspielt, hat man das Gefühl, es mit einer einstündigen Rhapsody-Powerballade zu tun zu haben.
Am besten zeigen sich die Ideen und Kreativität des Quartetts in den episch-hymnischen Songs wie 'A Journey To The End Of The World', 'Through The Mystical Forest' und dem gelungenen 'Escape To Antarctica', welche Bilder von fantastischer Natur und endlosen Landschaften vor dem geistigen Auge entstehen lassen.
Weitere Highlights sind das ruhige 'Negotiations Failed', zu dem Fabio Lione (Labyrinth, Vision Divine, Angra, Rhapsody Of Fire) Gastvocals und Aldo Lonobile (Death SS, Edge Of Forever, Secret Sphere, Sweet Oblivion) ein Gitarrensolo beisteuern sowie der bombastische, beinahe zehnminütige Schlusspunkt 'Illuminati`s Rain'.
Solide Scheibe, die mich aber weder musikalisch komplett begeistern noch emotional so richtig abholen kann. Zudem fehlt es bei aller vorhandener technischer und gesanglicher Qualität, die zudem manchmal zu undifferenziert rüberkommt und von zu viel musicalhafter Dramatik übertüncht wird, vor allem an Abwechslung, Eingängigkeit und Wiedererkennungswert.
Michael Gaspar vergibt 6,5 von 10 Punkten