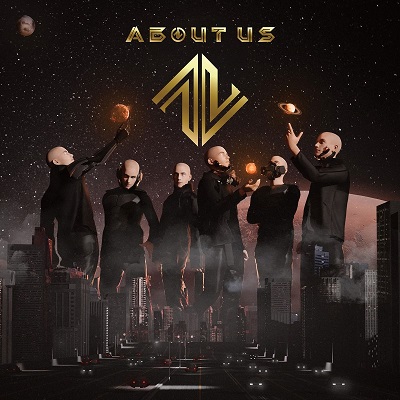 Spieldauer: 44:11 Minuten
VÖ: 11. November 2022
"About Us", der Debüt-Silberling der gleichnamigen, indischen Rocker, ist in ihrer Heimat bereits im vergangenen Jahr veröffentlicht worden. Nun erscheint der Dreher des Sechsers aus dem Distrikt Wokha im Bundesstaat Nagaland auch bei uns in Europa.
Die zehn Tracks des Debüts bewegen sich zwischen nicht unbedingt traditionellem Melodic Rock, AOR, Hardrock und Metal. Die beiden Gitarristen sorgen bei einigen Stücken für durchaus amtliche Power und Durchschlagskraft, beispielsweise beim harten mit Hammer-Refrain glänzenden `Gimme Gimme´ oder später beim wild-metallischen `Golden Troops´.
Erwähnen sollte man außerdem die beiden weiteren Auskopplungen: den treibenden Opener `Right Now´ sowie das eingängige `Our Fairyland´. Auch das balladesk beginnende, sich dann steigernde `Loaded Love´ und der sehr gute Bonustrack `Love And Affection´ können sich hören lassen.
Ein solider 0815-Rocker wie `Rock On Top´ oder die weitere Ballade `Open Your Heart können da – so wie auch einige der anderen Tracks – nicht ganz mithalten.
Insgesamt aber dennoch ein gutklassiger, kurzweiliger und schon allein aufgrund von Herkunft und Background der Musiker nicht alltäglicher Output, der noch nicht ganz an die Landsmänner und Labelkollegen Girish And The Chronicles herankommt.
Michael Gaspar vergibt 7,5 von 10 Punkten