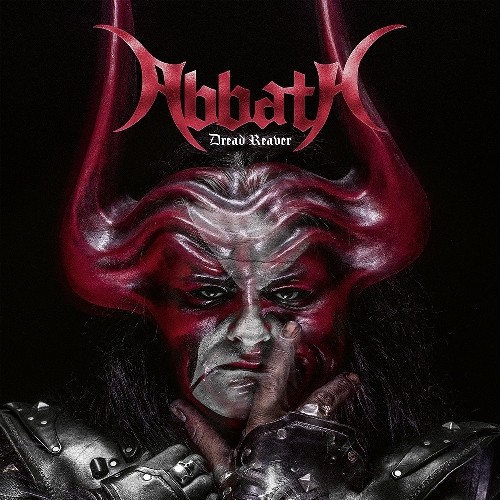 ABBATH
Titel: DREAD REAVER
Spieldauer: 39:01 Minuten
VÖ: 25. März 2022
Nachdem Kollege ABBATH – die Person – eine Zeit lang eher durch unbeholfene Social Media Torkel Videos und Gerede über schwerste Auseinandersetzungen innerhalb von ABBATH – der Band – Aufmerksamkeit erhielt, hatte er sich erstmal zurück gezogen.
Nun isser wieder da, und mit ihm trotz aller Gerüchte seine komplette alte Kapelle. Der ex-Immortal Kopf hat sich mit seiner Truppe zusammen gerauft und ein knackiges Album zusammen geklöppelt, mit dem er auch nicht zuletzt seine Faves in Form von Bathory, Motörhead und Kiss quasi auf schwarz-metallische Art und Weise zusammen führt.
Mit dem scheppernden, an Immortal erinnernden Opener 'Acid Haze', dem straighten Up Tempo Kracher 'Scarred Core', dem akustisch beginnenden und dann stampfenden 'Dream Cull', dem abwechslungsreichen 'Septentrion' und dem Mid Tempo Banger 'The Book Of Breath' zieht ABBATH jedenfalls alle Register.
Als Quasi Bonus Häppchen gibt es dann noch 'ne knackige Version des Metallica Brechers 'Trapped Under Ice'.
Auch wenn meine Lieblingsscheibe von ABBATH immer noch sein I Projekt mit "Between Two Worlds" bleibt – eine sträflich unterbewerte Scheibe, ebenso wie die seines ehemaligen Partners in Crime, "March Of The Norse" von Demonaz -, kann ich nicht umhin ABBATH in seiner derzeitigen Form allen seinen Fans ans Herz zu legen.
Möge es jetzt mal länger so bleiben……, die Form……
Ludwig Lücker vergibt 8 von 10 Punkten