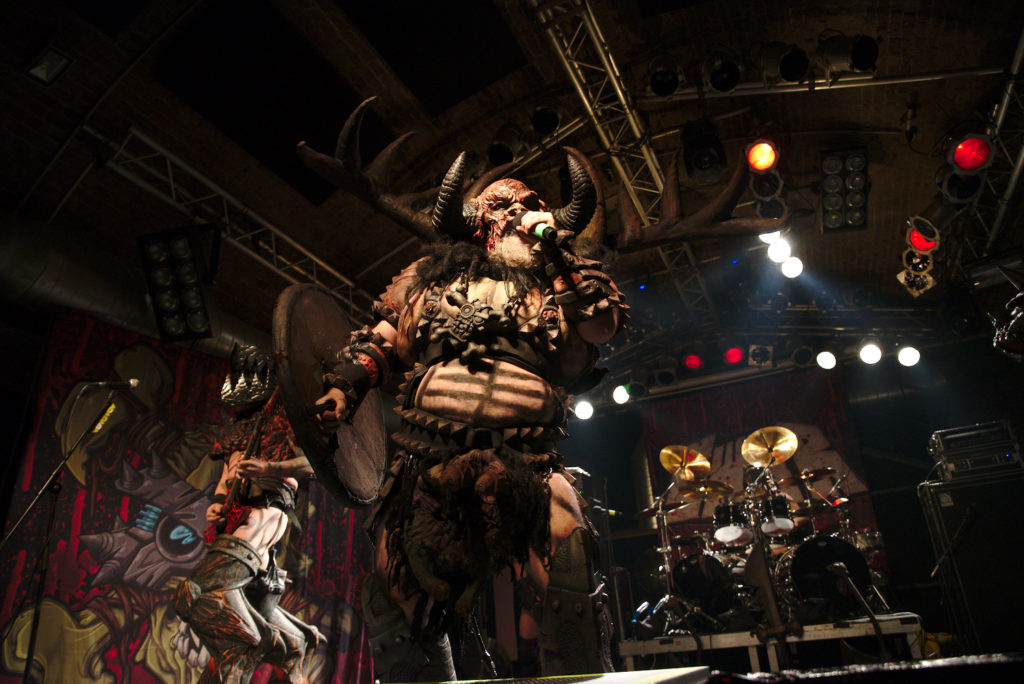 GWAR – VOIVOD
GWAR, VOIVOD, DOWNCAST COLLISION
Bochum,  Matrix, 22.11.19
Was für ein Kult-Package! Sowohl Voivod als auch die "Scumdogs of the universe" also GWAR genießen absoluten Kultstatus und machten sich in den letzten Jahren hierzulande ziemlich rar. Von daher war es mir ziemlich unverständlich, dass die Matrix nicht ausverkauft war aber verpasst haben die Fehlenden definitiv was.
Eröffnet wurde der Abend von DOWNCAST COLLISION, die vom Sound her irgendwie an Venom mit weiblichen Growls erinnerten. Also: direkt mal ordentlich Druck bevor VOIVOD  mit ihrer einzigartigen Mischung aus Thrash, Punk und "Psychodelic Prog" mal wieder eine deutsche Bühne beehrten. Die Halle feierte mehr als nur ordentlich und spätestens beim abschließenden "Voivod" gab es in der ersten Hälfte kein Halten mehr.
Zum eigentlichen Hauptact waren zahlreiche "Blutjünger" in weißer Kleidung angetreten, um möglichst viel Kunstblut zu sammeln. Und davon gab es bei der wohl unvergleichlichen Theater–Thrash-Punk Show von GWAR so einiges und zwar aus allen erdenklichen Körper- bzw. Kostümöffnungen. Neben den Massen von Showelementen, kam aber auch die Musik nicht zu kurz. Dabei kamen erstaunlich viele alte Tracks während des Gigs zum Einsatz: von "Salamanizer", über "Maggots", "Ham on the Bones" und "Gor-Gor" bis "Sick of You"! Fan,  was willst du mehr?!
Sven Bernhardt
Fotografie: Sven Bernhardt