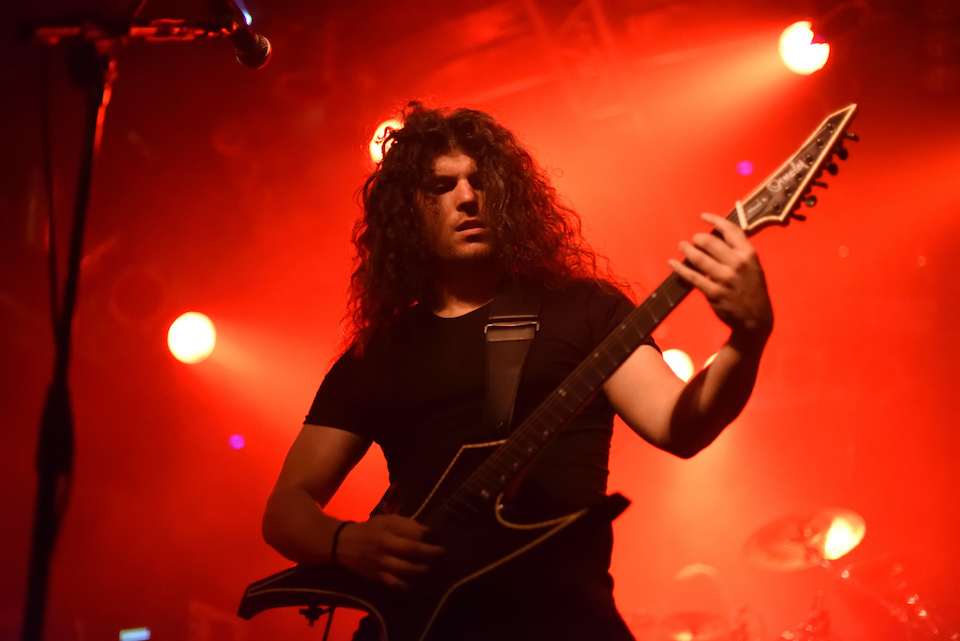 DEATH TO ALL – Bochum
11. Juni 2022, Bochum Matrix
Special Guest: CEREBRAL INVASION
Zum ersten DEATH TO ALL Gig seit langer Zeit, hatten sich deutlich über 300 Zuschauer in der Bochumer Matrix eingefunden, um Chuck Schuldiner und sein Erbe zu feiern. Doch bevor der Trip ins "DEATH Valley" beginnen konnte, wurde die Menge zunächst von der Dortmund-Bochumer Band CEREBRAL INVASION begrüßt wurden. Death-Thrashig und rüde zimmerten der Fünferpack sein Material in die Runde und heimste für eine weitgehend unbekannte Band anständige Publikumsreaktionen ein.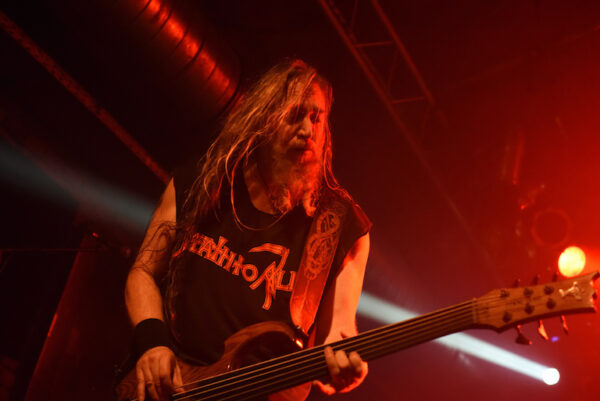 Max Phelps (Cynic) trat als Sänger und Gitarrist bei DEATH TO ALL ein unmögliches Erbe an, nämlich den Gottvater des Death Metals selbst, also Chuck, posthum zu ersetzen. Dabei macht er seine Sache gut, sogar verdammt gut, wenn man der begeisterten Menge und den anschließenden Aussagen vieler Anwesender vertraut. Natürlich, er ist nicht Chuck und einer Legende gerecht zu werden ist faktisch unmöglich aber dafür haben DEATH TO ALL nicht nur einen einmaligen musikalischen Fundus, sondern eben auch unglaublich gute Musiker, die richtig Bock hatten zu spielen und die Bochumer Fans dankten es ihnen lautstark.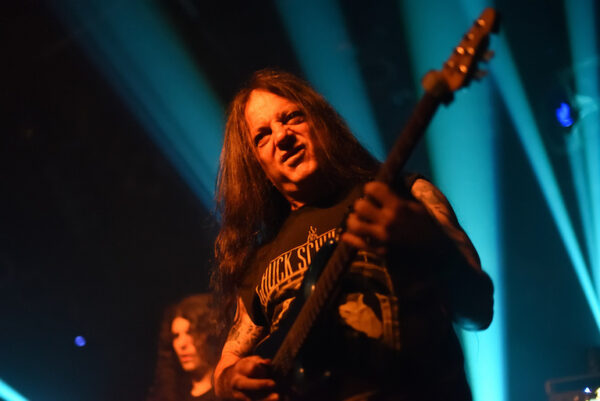 Auf der Bühne standen neben Max DEATH Mitglieder verschiedener Phasen. Namentlich Bobby Koelble und Steve DiGiorgio, die von Drumgott Gene Hoglan angetrieben zwanzig (!) Songs in die Halle droschen. Mal schier brutal und roh dann wieder filigran-proggig aber trotzdem zutiefst heftig und mit einem hervorragendem Sound gesegnet, kam die Band besser an als die meisten erwartet hatten.
Die Setlist an diesem Abend umfasste alle Phasen von DEATH. Angefangen von den ungehobelt brutalen Death Metal Attacken der Frühzeit, die mit `Evil Dead`(eines meiner Alltime Favourites) und `Zombie Ritual` über `Leprosy`, `Spritual Healing` und ` Secret Face` bis zu den High-Tech DEATH Songs von "Individual Thought Patterns",  "Symbolic" und "The Sound of Perseverance".
Überzeugten die früheren, straighten Songs durch schiere Rohheit, zeigte sich die individuelle Klasse der Musiker insbesondere bei den Spätwerken. Beinahe fassungslos beobachteten Kenner Steve DiGiorgio, der seine Fretless sechs-Saiter und auch drei-Saiter mühelos mit allen Fingern gleichzeitig bearbeitete und dabei noch locker mitgroovte und bangte. Aber auch Bobby Koelble und Max Phelps gaben sich überhaupt keine Blößen, von dem über Kritik erhabenen Gene Hoglan ganz zu schweigen.
In abwechselnden Ansagen und kurzen Einschüben, wie der Dank an den unvergessenen Chuck oder an das bangende und johlende Publikum, kommunizierten Max, Steve und Gene gut gelaunt mit der dankbaren Crowd. Kurz es passte einfach alles.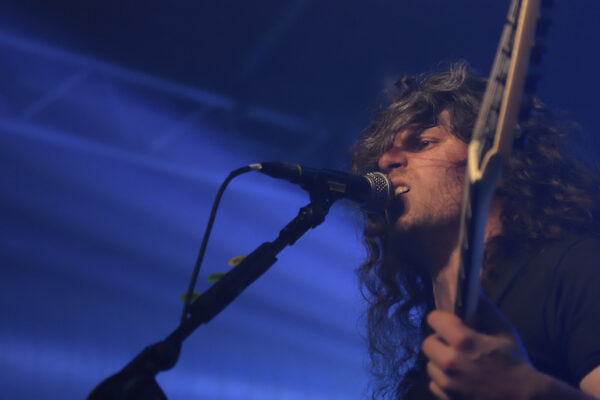 Den eingeforderten Zugabeblock läutete das grandiose `Flattening of Emotions` ein und das lautstark geforderte `Pull The Plug` entließ ein schweißgebadetes Publikum in die Bochumer Nacht.
So stark hatte ich  DEATH TO ALL nicht erwartet. Hut ab!
Setliste:
Overactive Imagination
Bite The Pain
Zero Tolerance
Spritual healing
Evil Dead
The Philosopher
Lack Of Comprehension
Leprosy
Jealousy
Living Mostrosity
Trapped in a Corner
Secret Face
Perennial Quest (Outro)
Flattening Of Emotions
Symbolic
Zombie Ritual
Spirit Crusher
Crystal Mountain
Pull the Plug
Text und Fotografie: Sven Bernhardt