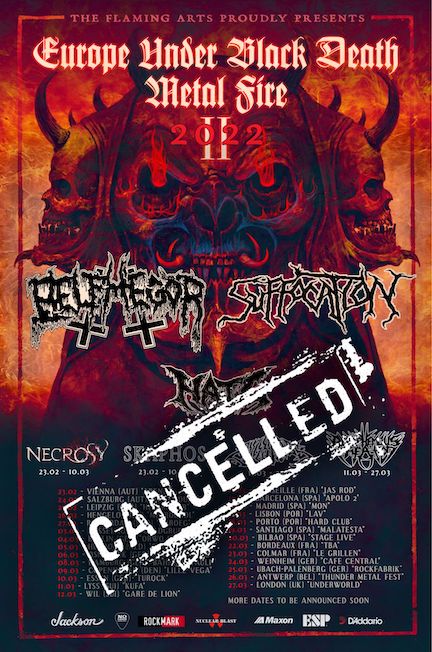 SUFFOCATION & BELPHEGOR – "Europe Under Black Death Metal Fire II" – ABGESAGT
25. Februar – 5. März 2022
(bereits stattgefunden!)
Die unsausweichliche Absage aus den bekannten Gründen.
SUFFOCATION lassen ausrichten:
We're saddened to announce that despite the efforts of all team members, due to the global COVID restrictions continuing to tighten and the unknown factors moving forward we are forced to cancel our European co-headliner with Belphegor. We will be continuing to watch the situation regarding restrictions and when the time is right, plan our return to the EU Territory.