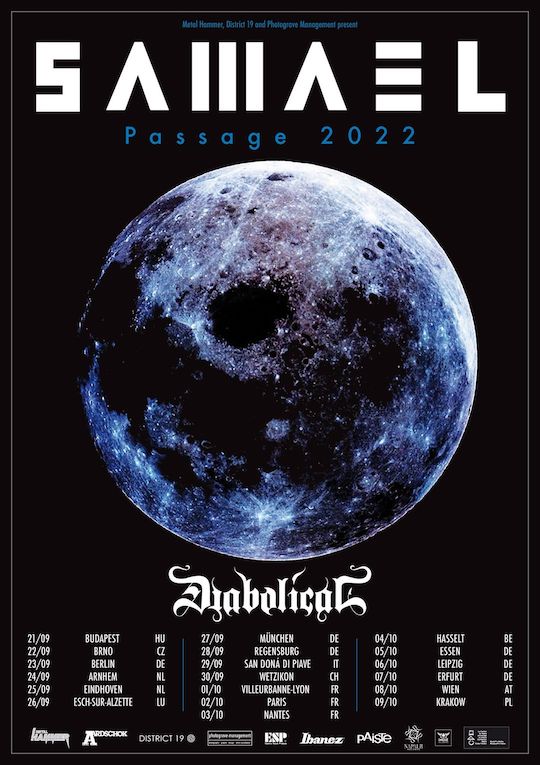 SAMAEL – "Passage Anniversary " Tour (Support: DIABOLICAL)
27. September – 7. Oktober 2022
(bereits stattgefunden!)
Die Dunkel Metaller SAMAEL verschieben ihre "Passage Anniversary " Tour, mit dem Support DIABOLICAL auf 2022. Die Nachricht der beitiligten Bands lautet folgendermaßen:
"SAMAEL Forces !
Due to the global situation still being unstable, we have no other choice than to postpone the Passage tour to next year. Slightly delated, but in September and October 2022 we will commemorate the 25th anniversary of «Passage»,  and we'll be performing the album in its entirety plus other material past and present.
We'll be visiting 19 cities in 11 countries and we can´t wait to see you all then!
Diabolical from Sweden will still be supporting us on all the dates, and we have added a show in Vienna as well."
 Hier die geplanten Deutschlandtermine. Alle weiteren entnehmt ihr dem Flyer.
27.09.22 : München (DE)
28.09.22 : Regensburg (DE)
05.10.22 : Essen (DE)
06.10.22 : Leipzig (DE)
07.10.22 : Erfurt (DE)