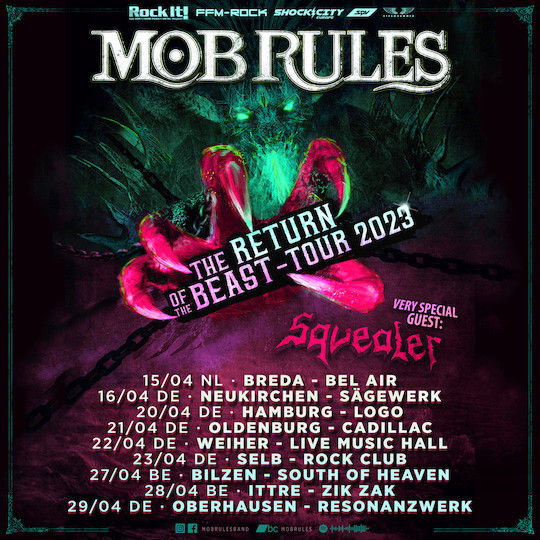 MOB RULES & SQUEALER – The Return Of The Beast Tour 2023
16. April – 29. April 2023
(bereits stattgefunden!)
Wer mit den Worten "The Beast is back… and it is hungry!"  seine Tour ankündigt, hat Bock! 2023 soll das deutsche Metal Biest MOB RULES nach der ausgefallenenen 22er Tour auch tatsächlich über die deutschen Bühnen ziehen. Begleitet werden sie auf der "The Return of The Beast" Tour, wie schon im letzten Jahr geplant, von SQUALER, die den April mit ihnen aufheizen wollen.
Die Termine seht ihr oben auf dem aktuellen Flyer.
Bereits gekaufte Tickets sind weiterhin gültig.