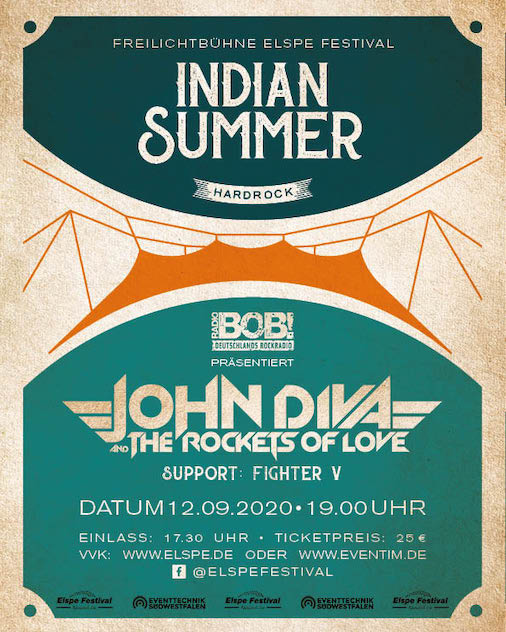 JOHN DIVA & THE ROCKETS OF LOVE – Elspe Festival
12. September 2020
(bereits stattgefunden!)
Naturbühne in Elspe
Die spaßigen Glam-Hardrocker JOHN DIVA & THE ROCKETS OF LOVE haben jetzt auch einen ersten festen Coronagig und zwar auf der Freilichtbühne Elspe, um euch endlich wieder in die Welt der großen 80er Hair Metal Bands zu entführen. Neu im Gepäck wird dann wohl das zweite eigene Album "American Amadeus" sein.
Als Supportact fungieren FIGHTER V, die wohl ebenfalls dem Hardrocklager zugehörig sind.
Was auch immer, für die Maximum Rock'n Roll Party ist im Sauerland an diesem Abend gesorgt!