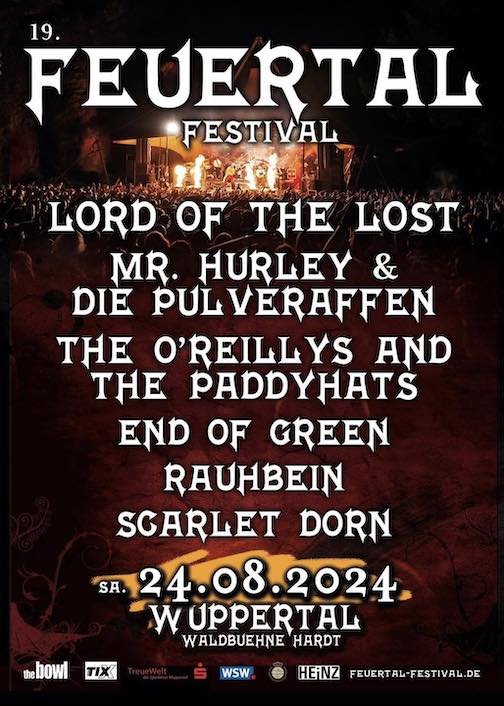 FEUERTAL FESTIVAL 2024 – LORD OF THE LOST, MR. HURLEY, END OF GREEN u. A.
24. August 2024
Waldbühne Hardt in Wuppertal
Das schon traditionelle Wuppertaler Folk, Rock und Gothlastige FEUERTAL FESTIVAL geht 2024 in die 19. Runde und hat bereits seine Bands bekannt gegeben. Namentlich sind das LORD OF THE LOST, MR. HURLEY & DIE PULVERAFFEN, END OF GREEN, THE O`REILYS AND THE PADDYHATS, RAUHBEIN und SCARLET DORN.
Stattfinden wird das Ganze in gewohnt großartiger Kulisse am 24. August 2024 auf der Walbühne Hardt.
Tickets und weitere Infos findet ihr demnächst unter http://www.feuertal-festival.de/