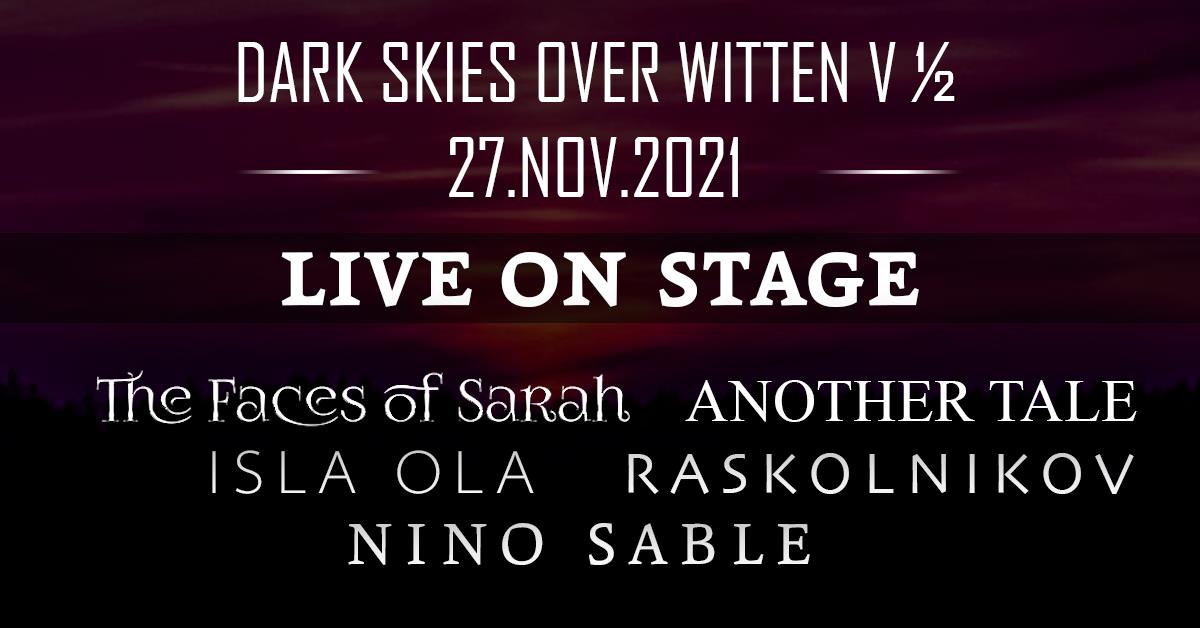 DARK SKIES OVER WITTEN V ½ – The Faces Of Sarah, Another Tale u.a.
27. November 2021
(bereits stattgefunden!)
Werk-Stadt in Witten
Nachdem der eigentlich geplante Headliner Star Industry die Teilnahme am kleinen aber feinen Gothic-Festival, wegen des plötzliche Todes ihres Bandmitglieds Stijn absagen musste, kann jetzt The Faces Of Sarah als neuer Hauptact bekannt gegeben werden.
Das Line-Up ließt sich jetzt folgendermaßen:
The Faces Of Sarah (UK)
Another Tale (DE)
Isla Ola (DE)
Raskolnikov (DE/CH)
Nino Sable (DE)
Stattfinden wird das Festival ab 18:00 unter 3G Bedingungen.