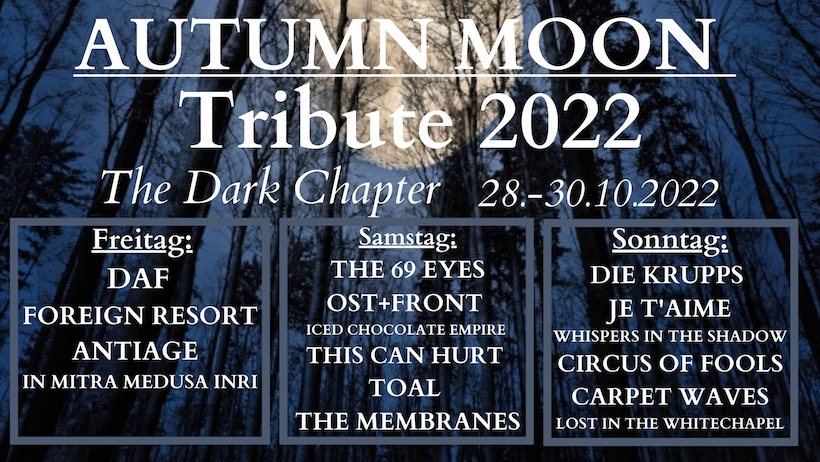 AUTUMN MOON Festival Tribute 2022 – DAF, DIE KRUPPS, THE 69 EYES u.v.m.
28. Oktober – 30. Oktober 2022
(bereits stattgefunden!)
Kulturhaus B.O in Asendorf
Das eigentlich bereits zu den Akten gelegte Hamelner AUTUMN MOON Festival ist irgendwie doch nicht tot. Denn vom 28. Bis zum 30. Oktober 22 wird im Kulturhaus B.O. in Asendorf das Autumn Moon Tribute Festival stattfinden. Dabei werden Bands DAF, DIE KRUPPS,  THE 69 EYES. OST + FRONT und viele weitere Acts mehr den dunklen Geist wieder aufleben lassen.