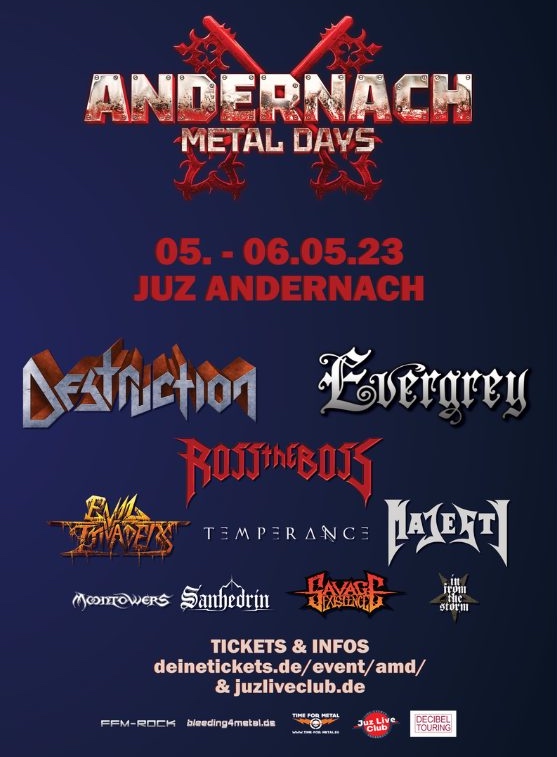 Andernach Metal Days 2023 – DESTRUCTION, EVERGREY, ROSS THE BOSS u.a.
5. Mai – 6. Mai 2023
Der bekannte JUZ LIVE CLUB Andernach bereitet sein neues Festival mit dem Namen "Andernach Metal Days" vor und hat dafür so einige Bands aufgefahren. So werden am 05. und 06. Mai DESTRRUCTION, EVERGREY, ROSS THE BOSS, EVIL INVADERS, TEMEPERANCE, MAJESTY und weitere Acts für schwermetallische Stimmung sorgen.
Weitere Infos gibt es demnächst unter https://www.juzliveclub.de