Der ehemalige TWISTED SISTER Frontmann ist bekanntermaßen einer der besten Entertainer im Rock- und Metal-Biz:  wer DEE SNIDER auch nur einmal gesehen hat weiß, dass der Mann seit jeher für absolut großartige Rockparties sorgt. Als höchst willkommene Ablenkung in der Coronazeit erscheint in Kürze ein auf der "For the love of Metal" Tour gefilmtes Live-Video und DVD / Blu-ray. Konsequenterweise soll der Titel 'For the love of Metal – live' heißen. Neben den Tracks seiner eigenen Band , werden natürlich auch TWISTED SISTER Songs vertreten sein.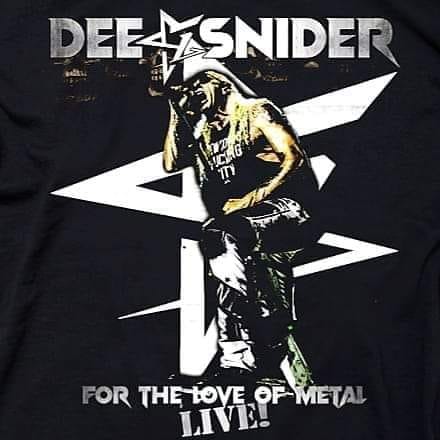 Er verspricht, die Aufnahmen der TWISTED-Hits mit seiner neuen Band seien "Detuned. Everthing is heavier! " und ergänzt: " I'm happy to distract you in this time"
Dass ihm das gelingen wird, ist unzweifelhaft. Dazu kommt noch die heutige Premiere der brandneuen DEE SNIDER Songs 'Prove Me Wrong' als Lyricvideo der als Digital-Single veröffentlicht wird.
Videostream:
Titelfoto: Sven Bernhardt