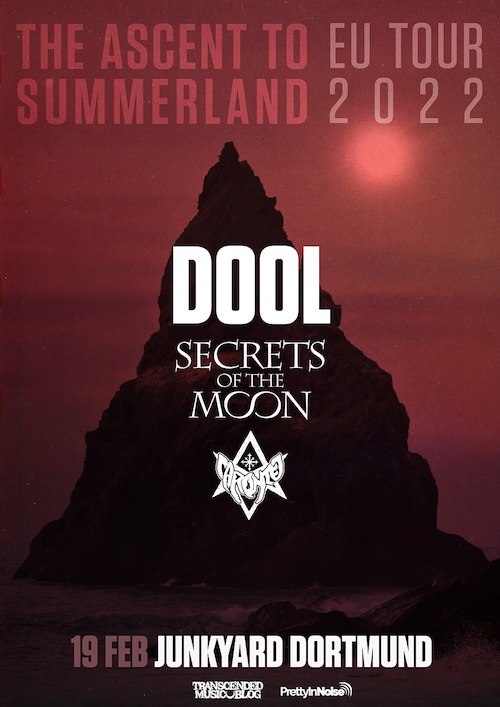 DOOL – SECRETS OF THE MOON: The Ascent To Summerland Tour
19. Februar 2022
JunkYard in Dortmund
Die Rotterdamer DOOL kommen zusammen mit SECRETS OF THE MOON jetzt erst 2022 zu uns, genauer gesagt in den Pott, um mit ihren mehr als zahlreichen Fans ihren Dark Rock zu zelebrieren. Daneben sind noch weitere Termine in ganz Deutschland  angekündigt.
19.02.2022 Dortmund – Junkyard
Weitere Termine folgen.
Hier noch als Teaser der Videostream zum aktuellen Clip zu 'Wolf Moon' vom im April erschienenen Album "Summerland". Bevor es im Februar  22 heißt: ab nach Dortmund
Tickets sind noch im VVK erhältlich.